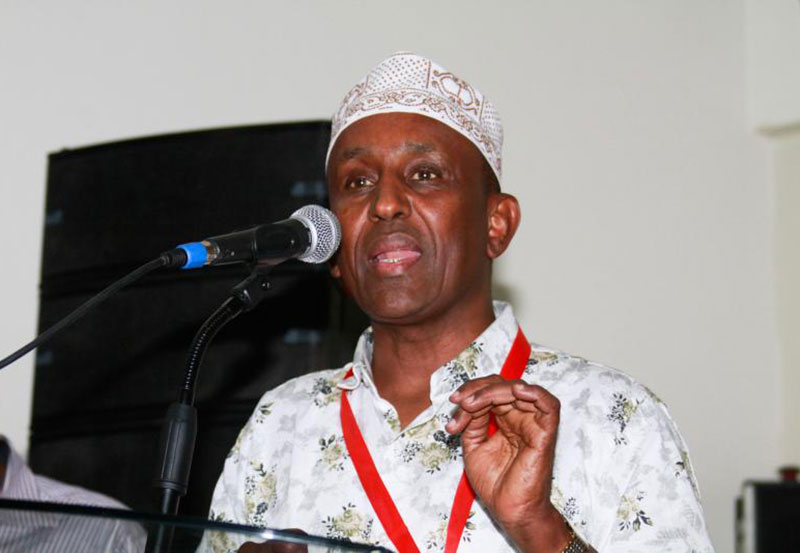 A petition challenging the academic qualifications of Garissa Governor Ali Korane has been filed.
The plea was lodged at Milimani courts on Wednesday by the father of a former Garissa County executive who is in a coma in an Indian hospital after he was shot in the head on August 19.
Aden Muktar Bare said his son, Idriss Aden Mukhtar, was in the process of filing the case before the shooting.
In the petition, Bare wants the court to declare the seat vacant, arguing that Mr Korane (pictured) violated the Constitution's Leadership and Integrity Act by presenting academic credentials that he had not earned.
The petitioner said questions over the authenticity of Korane's Masters of Business Administration certification emerged after the governor had assumed office following last year's General Election.
Read More
In a bid to confirm the authenticity of the said certificate, one Feisal Hassan Mohamud wrote to the registrar of academic affairs at the University of Nairobi through his lawyers Musyoka Murambi and Associates Advocates on January 26.
He said on January 30, the university, through the office of deputy vice-chancellor, replied allegedly disowning the certificate and saying Korane did not graduate with an MBA.
Bare said the attempted murder of his son was intended to stop him from pursuing the matter.
Two people, Hussein Aden and Charity Njoki, have denied attempting to kill Mukhtar and are each out on Sh500,000 cash bail.