Governor Roba: Quarry closures a win for terrorists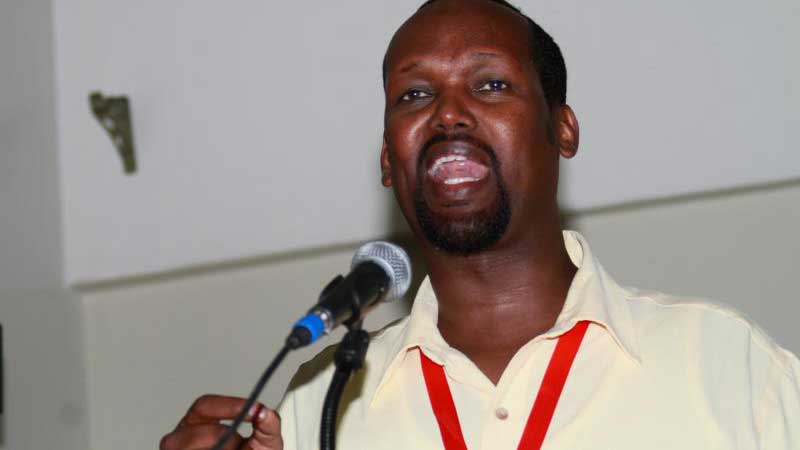 Mandera Governor Ali Roba (pictured) has called on the Ministry of Interior to rethink its ban on quarrying in the county.
Speaking at a conference on counter-terrorism and de-radicalisation in Mandera town yesterday, Mr Roba (pictured) said the closure of quarries had stifled the county's economic growth.
"Our own government has fallen into the trap of closing quarry operations in the whole county. In so doing, it has aided the true intentions of Al-Shabaab by making the population of this county even more dependent economically," he said.
The governor said the directive, while well-intentioned, had not taken into consideration the ripple effect the embargo would have on the local community.
"Because of the closure of quarry activities, hardware shops have closed in Mandera, lorry operators have parked their vehicles, the drivers of lorries and matatus have been fired due to lack of jobs, and the flow of income has completely stopped," he said.
"The number of jobless youths has increased in our settlements, making the potentially explosive youth unemployment matter even worse."
Interior Cabinet Secretary Fred Matiang'i ordered the quarries shut in May after four miners were killed by suspected Al-Shabaab militants at Shimbir-Fatuma quarry in Mandera South.
Roba said the militants were waging war on the county's education, health and construction sectors.
"By killing non-local teachers, health and quarry workers, they have managed to cripple our learning institutions, health service provision and the entire construction industry, which is the only major economic opportunity employing thousands of Mandera residents directly and indirectly."
The governor warned that the region was at risk of losing World Bank-funded projects worth Sh120 billion due to security concerns and rallied governors Mohammed Kuti (Isiolo) and Ali Korane (Garissa), and Wajir Deputy Governor Ahmed Mukhtar to join hands in addressing the threats of radicalisation and terrorism.