Garissa Governor Ali Korane, 7 others arrested over ex-finance CEC shooting in Nairobi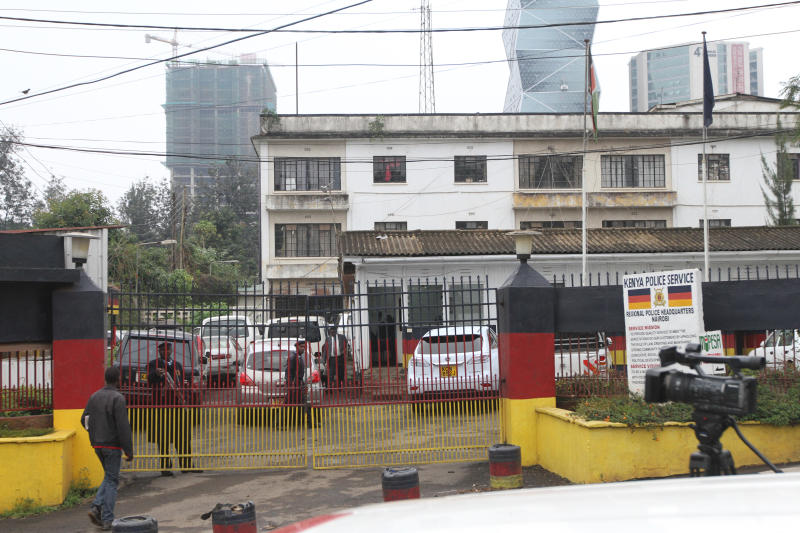 Police yesterday questioned Garissa Governor Ali Korane over the shooting of a former county government official.
Former Garissa Finance Executive Idriss Mukhtar, 33, was shot on August 18 in Kileleshwa, Nairobi.
Mr Korane was picked from his house in Kilimani, Nairobi.
Seven people, including the suspected gunman, were arrested between Monday and yesterday. The gun used in the shooting was also recovered.
Those in custody include a soldier and a woman who hired a car used in trailing Mr Mukhtar. It was not immediately clear what role the soldier played.
A boda boda rider who allegedly helped the gunman escape has also been arrested.
Police are still looking for the governor's brother. It was not immediately clear if Mr Korane would be arraigned, with detectives only saying that some suspects could face charges soon.
Write statement
Police camped at the governor's house from Monday night to 5am yesterday when he came out.
He was driven to Nairobi Area where he faced a team of investigators for more than 12 hours. By last evening Korane was still with detectives.
Korane denied reports that was arrested, saying he had surrendered.
"I went to Nairobi DCI (headquarters) this morning to write a statement and make some clarifications concerning the shooting of former Garissa County CEC Finance Idris Adan Muktar. I did this as a law abiding citizen and was not under arrest as alleged by a section of the media," he tweeted.
Korane arrived in a police car after he was picked from his house.
The gunman told police he had been paid Sh1.8 million for the mission. He also named those who gave him the money, Mukhtar's photograph and other personal details.
Police said they were looking for a silencer that was mounted on the pistol used.
Mukhtar and Korane are related; they married first cousins.
Mukhtar was last week confronted and shot at close range by a gunman as he left a mosque in Kileleshwa. The gunman was waiting at the entrance.
Shot twice
Mukhtar, who is still in the intensive care unit, had complained to police of threats to his life. Police said they had a water-tight case against some suspects, adding that some of the threats had come from them.
CCTV footage showed a lone gunman follow the victim to his car. He shot him twice before escaping on a motorcycle.
Detectives who visited the scene were informed that the victim was leaving a mosque when he was attacked on August 18 at about 9pm.
His family said Mukhtar had complained reported to police about receiving threats to his life. He even named the possible suspects behind the threats and shared the information with his lawyers.
Relatives said he was investigating the governor's academic papers and planned to go to court. He had written to various government agencies, through a lawyer, demanding the governor's academic documents.
Mukhtar sued the Garissa county government soon after he was sacked. A court awarded him Sh50 million for wrongful dismissal.
A father to Mukhtar's friend Farah Salah recorded a statement at Garissa Police Station, claiming he had been threatened over the case.