Brave teachers who defied terror attacks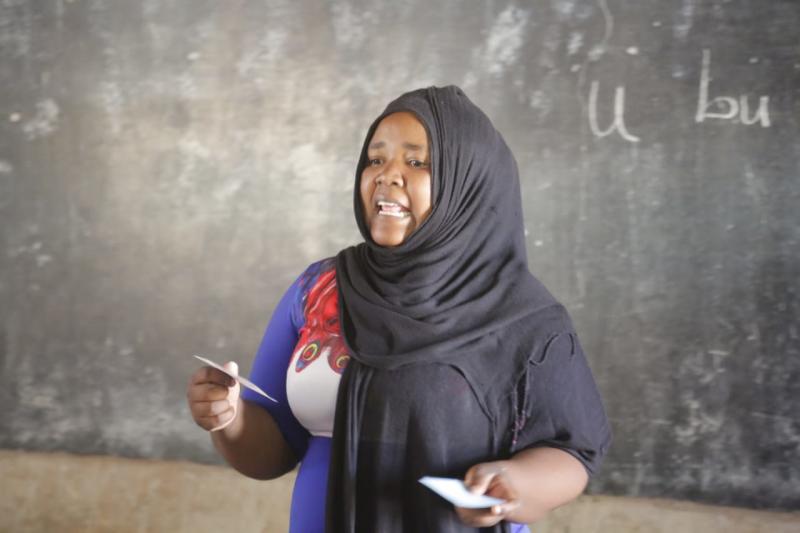 After the terror attack in 2014, 950 non-local teachers left Mandera County, and Juliet Ayuma was among the 20 who remained.
In November 2014, Al Shabaab terrorists attacked a Nairobi-bound bus in the village of Omar Jillo in Mandera County.
They killed 28 people, among them 17 teachers, all non-local. Many teachers took this as a warning and fled the county.
"Some 950 of the 970 teachers in Mandera County left. Pupils were helpless, carrying placards, telling their fleeing teachers, 'we are not terrorists'," said the county executive for education, Izzudin Abdi.
As she watched her colleagues flee the county, Juliet Ayuma, who had moved to Mandera in 2011, decided to stay.
Because of her conviction and connection for her pupils, Ms Ayuma did not consider her own safety. She lives alone as her husband and two-year-old daughter are at home in Migori County.
Long journey
During school holidays the teacher travels for two days to visit her family.
Take a quick survey and help us improve our website!
Take a survey
"The bus ride takes about 40 hours. My husband runs a shop back home and my mother-in-law helps take care of my daughter," she explains.
She speaks and dresses like the local people.
"No one forces me to dress like this. I am attached to the local people and want to fit in," she explained.
Ayuma went to visit her cousin in Mandera and decided to stay to pursue her career. She settled there after her marriage. Her husband later left to start a business at home. She enrolled in a local teachers' training institution and was posted to Boystown Primary School in Mandera, where she teaches pre-primary classes.
Security boosted
"My parents were worried when I informed them that I had decided to settle in Mandera. However, with the success that I have achieved, they are now at ease," she explained.
The 33-year-old said she believed the attacks did not target non-local people. She cited several cases of locals who have been killed, including seven of the governor's bodyguards.
"Only God protects. The children here need us and we cannot just abandon them," she said.
Her sentiments are shared by another teacher, Sarah Njoki, who lives with her husband and two-year-old child.
"My husband is a pastor and he cannot abandon his work because of fear. Locals here protect non-local teachers, as in the case of a school in Warankara village," said Ms Njoki.
The county found itself in a crisis after the teachers left. This prompted the administration to set up a college, which is set to dispatch its first lot of teachers next term.
The Government has boosted security in Mandera and for close to three years now, the region has slowly been healing from the scars left by the attacks.
"The county has come from a time when there was an average of nine attacks every week to no attacks at all for the past three years," said Mandera Governor Ali Roba. 
To fight drought, involve communities
According to the latest information from the Meteorological Department, rainfall will be poorly distributed in April, May and June, and this will have a serious impact on agriculture