Governor Ali Roba given a week to answer to charges of mismanagement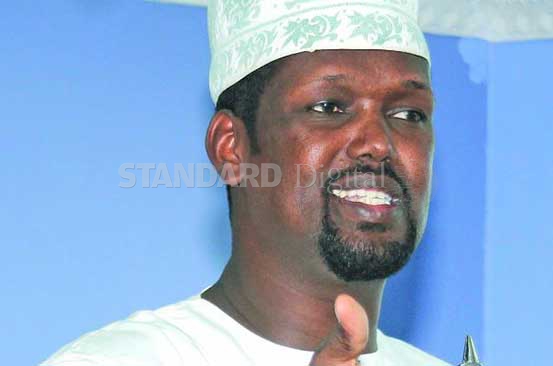 Mandera Governor Ali Roba has been given one week to respond to allegations of financial impropriety.
Mr Roba appeared before a Senate committee, which is considering a petition filed by two county residents, Abdullahi Hassan and Abdulsalam Dakane.
Roba had argued that some elements of the complaints filed against him were pending before court and he needed time to get a direction on them. Kajiado Senator Peter Mositet asked him to sort out the issues in court and respond to those raised in the petition within one week.
"You can prepare a comprehensive report on what is not before court before you appear in one a week's time," directed Mr Mositet.
The petitioners have asked Senate to order a freezing of funds allocated to the county government, its county assembly and the public service board until a special audit clears the current administration of the improprieties.
Mr Hassan and Mr Dakane told the committee that to avoid further misappropriation, it should stop further remittance of money to the county, other than funds for emergencies and paying salaries, until Roba is cleared.
The petitioners have accused the governor and his administration of awarding contracts without following the Public Procurement and Disposal Act and irregularities in hiring staff.
"Contracts are awarded through unfair labour practices such as nepotism thus denying other residents the right to be treated fairly and equally," the petition states.
Hassan and Dakane also accused Roba of employing a direct tendering process in procurement of goods and services, in contravention of procurement laws.
"In the financial year 2013-2014, the governor and his team procured goods worth Sh49,102,630 through direct tendering, which contravenes the accepted procurement process," said Hassan.
The petitioners said that employment rules in the county were flawed, with some employees having been found to have fake academic papers.