Epra revokes cooking gas firm Swift Energy Distributors licence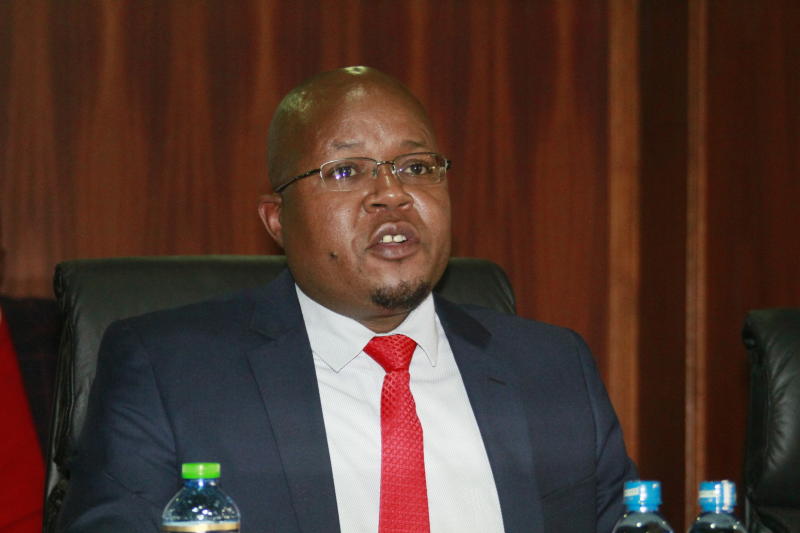 The energy regulator has revoked a licence held by Swift Energy Distributors Ltd after it was found illegally refilling gas cylinders belonging to other companies.
Energy and Petroleum Regulatory Authority (Epra) Director-General Pavel Oimeke (pictured) said the firm was a repeat offender.
Mr Oimeke said it was the fourth time that Swift Energy had been caught flouting the Petroleum (Liquefied Petroleum) Regulations of 2019, which prohibit LPG marketers from handling cylinders owned by rival players.
"Swift has been caught several times cross-filling. So we have decided to revoke the licence. What it means is that it is closed and we will not accept another application by the company since it is a repeat offender," said Oimeke.
The law previously allowed Liquid Petroleum Gas (LPG) marketing companies to accept cylinders from customers, but with a condition to return them to their owners.
This was necessitated through the formation of the Exchange Pool that was meant to make it easy for Kenyan households to buy cooking gas from their nearest LPG retailer regardless of the brand they held.
While it led to more Kenyans using cooking gas, away from charcoal and kerosene, it also led to proliferation of illegal refillings, with unscrupulous businesses taking advantage of access to cylinders that they would refill illegally and return them to market.
This exposed consumers to risks since the cylinders went for years without going through mandatory checks that the legitimate owners are supposed to undertake to assure their safety when being handled by users.
A number of gas cylinder leakages and even explosions have been reported in the past, many of them attributed to the illegal refilling.
"It is noted that Swift Energy Distributors Limited has on three other occasions been found in breach of Legal Notice 100 of 2019, with the matters ongoing at the Mavoko Law Courts," said EPRA in a statement.
"EPRA hereby issues a stern warning that failure to comply with Legal Notice No. 100 of 2019 shall lead to revocation of the licence."