President Uhuru's new approach to sustainable blue economy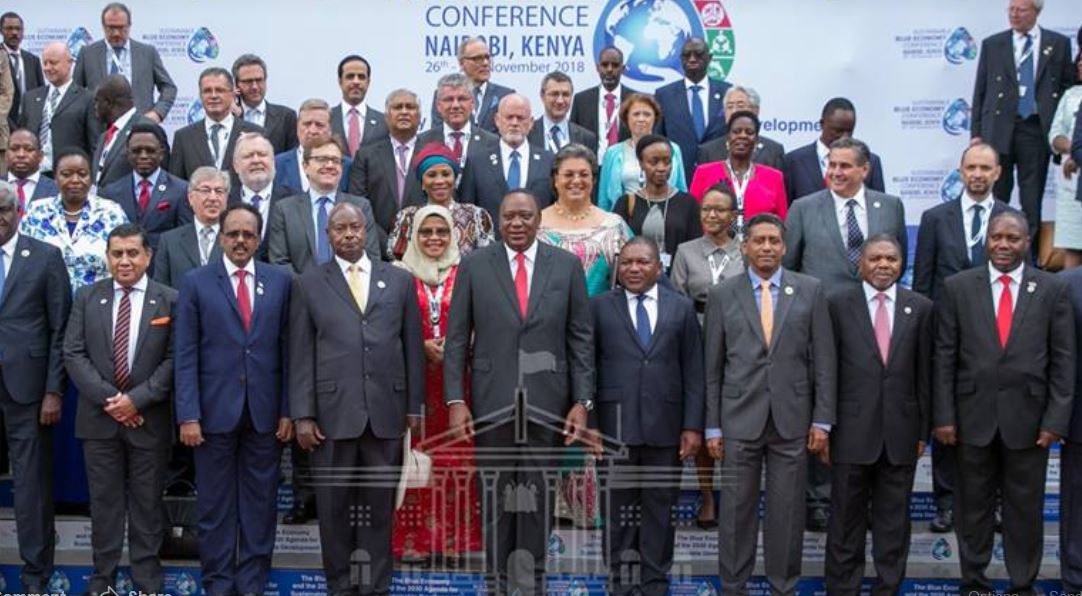 NAIROBI, KENYA: President Uhuru Kenyatta has called for collaboration among countries to confront threats to world water bodies.
Speaking at the ongoing Sustainable Blue Economy Conference in Nairobi, the president noted that human activity had continued to affect the importance of oceans adversely.
"We have paid inadequate attention to the impact of human activities on the health of our waters and as result many of our oceans systems are under stress, their ability to act as climate regulators and key engine for sustainable development is being eroded," he said.
The President outlined four key areas that Kenya will focus on for the protection of aquatic resources.
He said he country would adopt policies, strategies and mechanisms to harness blue economy while confronting, head on, challenges of waste management and pollution that are compromising health of people as well as oceans, seas and rivers.
He also pledged to ensure responsible and sustainable fishing to conserve endangered fish species and ensure safety and security in high seas for smooth global trade.
"In order to succeed in the implementation of our strategies, there is a need for cross-border collaboration; our actions must be collective as action from one water body easily affects the other," he noted.
Kenya is hosting the first global conference on the sustainable blue economy. Over 4,000 participants from around the world will, in the next three-days, learn how to harnesses the potential of oceans, seas, lakes and rivers to improve the lives of all, particularly people in developing states, women, youth and Indigenous peoples.
Also the delegates will learn on how to leverage the latest innovations, scientific advances and best practices to build prosperity while conserving waters for future generations.