Cyber warfare as politicians turn to Internet propaganda to woo voters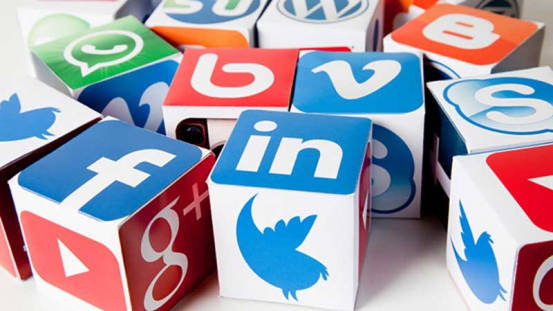 During the voter registration drive by the Independent Electoral and Boundaries Commission (IEBC) earlier this year, a woman called in during a morning radio talk show to comment on a debate on the low turnout.
"I'd like to call on women to come out in large numbers and get registered," she pleaded. "In the last elections, someone in our village started rumours that the biometric voter registration kits were materials for conducting secret birth control experiments and many women did not get registered."
It was, in a way, what has come to be known as fake news. And it was peddled mainly through word of mouth, with the primary objective of achieving a political agenda. That was political propaganda in 2013.
Five years later, fake news and propaganda have evolved to reflect the ubiquitous platforms and technologies that Kenyan readers and audiences increasingly rely on for information to make decisions: the social media.
The avenue for spreading biased or misleading information to promote or publicise a particular political cause or point of view - just as most of our interactions - has gone digital. It is on the newsfeed on your Facebook account, on the retweets by that witty political blogger or on the Google searches you conduct.
In the past, politicians relied on canvassing their messages on several mass media platforms to convince prospective voters to join their camps or, in the case of those already inside, to reinforce a sense of loyalty.
Television ads combined with radio and print media ads carried the main messages with politicians betting on the continuous exposure and repetition to bolster their numbers.
Today, however, social media has ceased to be a peripheral channel for political communicators in Kenya. A Geopoll survey among young people between the ages of 18-35 across Kenya, Ghana, Tanzania, Nigeria and Uganda found that social media has surpassed radio, newspaper and television as the main source of information.
About six million Kenyans are expected to vote for the first time in this year's General Election. These are young people born in the last year of the 20th century, who grew up with cellphones and the Internet, and a waning loyalty to traditional media.
Last year, Kenya is reported to have registered the largest growth on Facebook with the number of users at 5.3milllion, 18 per cent up from the 4.3 million recorded in a similar period the year before.
This is the demographic that politicians and their communication strategists are angling for, designing micro-targeting ads and propaganda messages that are often fake and designed to manipulate.
For instance, TherealRaila.com and Uhuruisforus.com are some of the key platforms being used to anchor and spread propaganda to unwitting users. A quick search through the websites indicates they were both created in March 2017. They are registered through the same proxy server, by the same registration firm and share the same typographic elements.
With 226,960 likes and 227,324 followers on Facebook, theRealraila.com page features images of post-election violence, blaming the Opposition candidate alongside other attack messages, videos and memes published almost every three hours.
One of the 35 videos features a short montage of protesting crowds during the violence in the aftermath of Kenya's disputed 2007 General Election.
Images of protesters holding Raila Odinga's campaign posters and houses engulfed in flames are overlaid with emotional music playing in the background and suggestive captions that are often misleading. The video has been watched 172,000 times.
Such content relies on the closed communication loops that social networks have become in the recent past, made possible by evolving digital advertising that is gradually shaping online marketing.
With the help of sophisticated algorithms and machine learning software, Facebook is today able to segment and package audiences for marketers based on very specific trends and preferences gleaned from users' data.
This is the same reason you might have more than 500 friends on Facebook but only see posts and shares from a small fraction of them with the majority of the content in your newsfeed conforming to your political ideals.
The algorithms record details of posts, shares and clicks to create a profile of who a user is, where they live and what issues they feel strongly about to project how one is likely to behave.
Unlike demographic measures like age, race and location that can be relied upon to offer just a rough idea of one's behaviour, psychographic profiles built on social media data paint a more accurate picture of who a person is.
One study claims that it is able to create a profile of a user with more than 60 per cent accuracy from just 30 Facebook likes. The more likes and shares analysed, the more accurate the profile and the easier it becomes to predict how the individual is likely to behave when presented with communication containing subliminal messaging.
In the recent months, Jubilee is reported to have employed the services of data analytics firm Cambridge Analytica to help with the digital strategy. The firm reportedly contributed to Donald Trump's shock win in the 2016 US elections as well as the Brexit referendum and boasts of having mastered the use of digital analytics and psychographic profiling to sway opinion on social media.
Trump's digital campaign strategy is reported to have focused on Facebook much more than Clinton's. According to the Financial Times, on election day, for example, the Trump campaign bought all the ad space on YouTube and ran a series of five 30-second videos, each targeted at a particular segment of the candidate's base.
Similarly in Britain, the Vote Leave campaign is said to have invested 98 per cent of its £6.8 million (Sh897 million) budget to digital advertising and sent out nearly one billion targeted digital ads, largely on Facebook.
Timothy Oredo, a big-data scientist and lecturer at Strathmore Business School, says data analytics on social media is a very effective means of developing political ads.
"In the first place, analysing this data uses machine learning software which is readily available and open source," he says.
"One can purchase this data from Facebook and on Twitter it is relatively easy to mine it using open-source data scraping apps," says Mr Oredo, who is also the co-founder of Predictive Analytics, a Kenyan firm that offers data analytics services.
Such data, according to the scientist, can be applied to map out the engagement of a particular population base and overall mood to estimate the voter turnout of that population.
The technology also has applications for media companies and can be used to deliver accurate analyses of voter preferences and key issues in various constituencies.
Communications Authority of Kenya (CA) has warned that there is a spike in misleading and sensationalist information being broadcast and published online in the wake of the coming elections.
"We understand that during this time, there is a flurry of campaign activity and we have been working to pull down content that contains inflammatory speech or fake news," said CA Director General Francis Wangusi.
Mr Wangusi, however, says that the large number of websites and social media pages makes it difficult for the authority to effectively police the charged online spaces.
"The authority relies on users to complain and flag these sites for us to take action because we may not always know everything happening online," he said, adding that the authority always takes down content reported to be in violation of the broadcasting code.
"We have a partnership with sites such as Google and Facebook to take down such websites when we flag them, and so far, we have taken down 48 websites this year alone," said Mr Wangusi.
The Data Protection Bill, 2013 is Kenya's single piece of legislation that could help curtail large-scale harvesting of users' data for profit. The Bill presents fines for corporate entities and individuals that collect or sell users' data without their permission.
Unfortunately, it has been stuck in Parliament for the last four years and will have to wait until the next House is formed.
To fight drought, involve communities
According to the latest information from the Meteorological Department, rainfall will be poorly distributed in April, May and June, and this will have a serious impact on agriculture