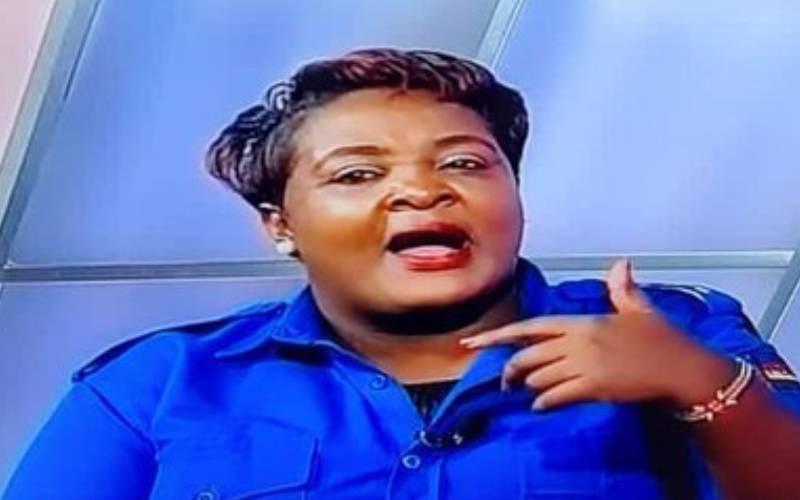 Police are investigating the circumstances under which a city politician acquired police uniforms.
This is after the suspect, who claims to have retired from the Administration Police Service in 2011, was arrested donning the blue uniform.
The suspect is contesting for a legislative seat in Nairobi. She was seized outside Royal Media Services studios after appearing on Inooro TV.
Police laid an ambush after being tipped by informers that the suspect was on television while in full uniform.
Upon arrest, the woman told the police that she left the Administration Police service 11 years ago.
Administration Police were yesterday trying to verify whether the suspect was once a serving officer.
"We have asked the personnel department to ascertain whether such an individual was one of us and the verification can only be done through the Service Number but not a name," said a senior AP officer.
The suspect was taken to Kilimani Police Station as detectives launched investigations to establish how she came into possession of the police uniform, introduced in 2018.
"She alleged to be a former AP officer who retired in 2011 and is currently vying. She couldn't give a satisfactory account on why she wore the uniform with full police badges," said a police report.