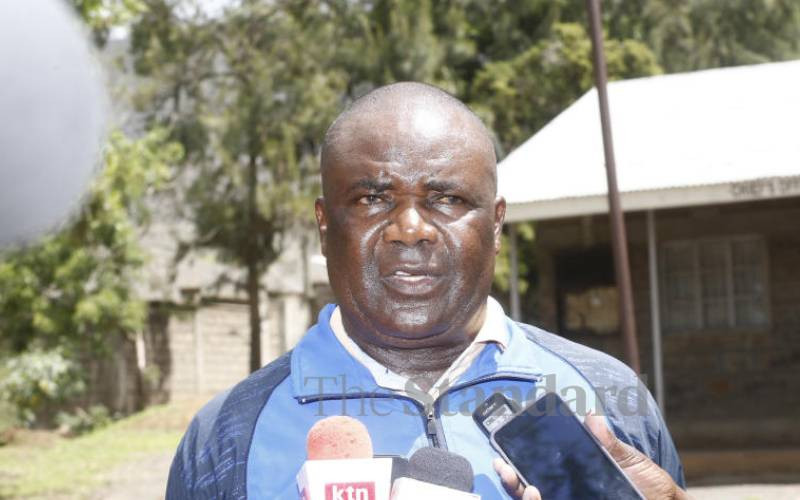 Two suspected members of the dreaded 'Confirm' gang were set ablaze by a mob at the Railways matatu stage.
According to Nakuru County Criminal Investigation Officer (CCIO) Anthony Sunguti, the pair were cornered yesterday evening while trying to snatch phones from unsuspecting women at the busy matatu terminus.
"Members of the public quickly identified the two and attacked them. The mob took the motorcycle they were riding on, siphoned fuel from it and used the fuel to set the two on fire," said Sunguti.
Fortunately, police officers from the nearby Railways Police Station responded quickly and dispersed the mob before extinguishing the fire.
However, the pair had already sustained serious burns.
"We recovered three knives and the motorcycle. The two were rushed to the Rift Valley Provincial General Hospital for treatment. They were badly burnt and our on-scene assessment is that they suffered over 80 per cent burns," said Sunguti.
The incident occurred on Saturday, just a day after a woman was murdered in the nearby area of Mawanga by thugs who are suspected to be members of the same gang.
The Friday afternoon incident increased to five the number of victims killed in the past two weeks.
According to residents, the thugs target posh homes and descend on them in broad daylight when only the househelp is at home.
"They pose as either electricity technicians or water inspectors to gain entry into the homes. They steal valuables and kill whoever stands in their way," said Joseph Kinywa, a Nyumba Kumi official in Mawanga.
Bahati Sub-County OCPD Samson Andanje said the victims were killed in a similar manner which involves strangulation before setting the bodies on fire to conceal evidence.
Interior Cabinet Secretary Fred Matiang'i had vowed to crack down on the outlawed gang which has been blamed for several criminal activities in and around Nakuru.
"I have talked to the Inspector General of police and police commanders in Rift Valley and we have decided to set up a special operation to deal with this Confirm gang," said Matiang'i.