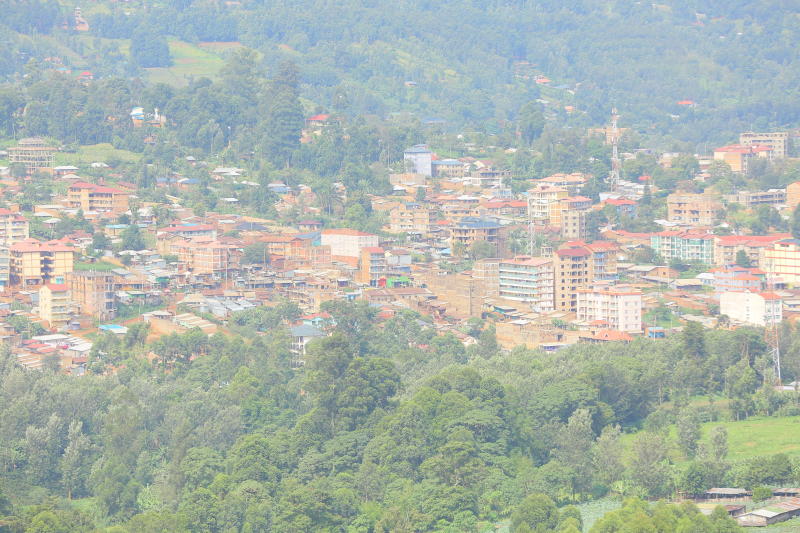 More people are moving out of Kisii than in any other county in the country in search of greener pastures.
Data from the latest Economic Survey report shows 140,434 individuals had migrated from the county.
This is opposed to 44,260 who settled in the county causing a negative net figure of migration of 96,174. This indicates that of all the counties, Kisii is leading with the highest frequency of individuals leaving than those migrating in.
The same is witnessed in Kakamega with a negative impact of 95,236 due to out-migration.
Kakamega County is however leading in terms of the absolute number of those migrating out of the county with 185,886.
These two counties are followed by Bungoma with a negative outmigration of 72, 172, and Kitui with 72,051.
Tana River has the least negative net migration of 545 while Embu has the least positive net migration of 185. This means the number of persons migrating in and out of these two counties is more or less equal.
This imbalance in out-migration seems to be witnessed in more counties along the Western region where Kakamega and Bungoma fall.
Apart from these two, there is also Vihiga with 57,246, Busia with 41,809, Siaya with 26,823, and Homabay with 22,772.
Of the 47 counties, Nairobi City is the most preferred county for in-migration.
Nairobi, Kisumu, Nakuru, Kiambu, Uasin Gishu, Kajiado, Machakos, and Mombasa seem to be the preferred counties for in-migration with a figure above 100,000.
The capital leads with 641,817 followed by Kiambu 319,153, Nakuru 241,350, Mombasa 170,309, Kajiado 139,996, Uasin Gishu 130,279, Machakos 128,767 and Kisumu 103,774.
"Mandera County had the lowest number of in-migrants," the report reads. This figure stands at 3,347.
Nairobi as well has the highest number of out-migrants at 411,790.
Kenya National Bureau of Statistics (KNBS) Director-General Macdonald Obudho noted that the majority of the migrants moved for economic reasons. This growth, as highlighted as well by National Treasury Cabinet Secretary Ukur Yatani has also seen satellite towns like Ongata Rongai grow beyond their borders with more people buying land in Kajiado.
Ongata Rongai has 124,676 lifetime migrants according to the report against its population of 171,080.
Nairobi leads with the highest number of lifetime migrants among the 14 urban centres listed in the report with a population of 2.7 million.
Mombasa follows with 610,700.
Among immigrants, of the 10 countries listed, Ugandans are leading with 92,636 followed by Somalis 63,492 and Tanzanians 51,603.