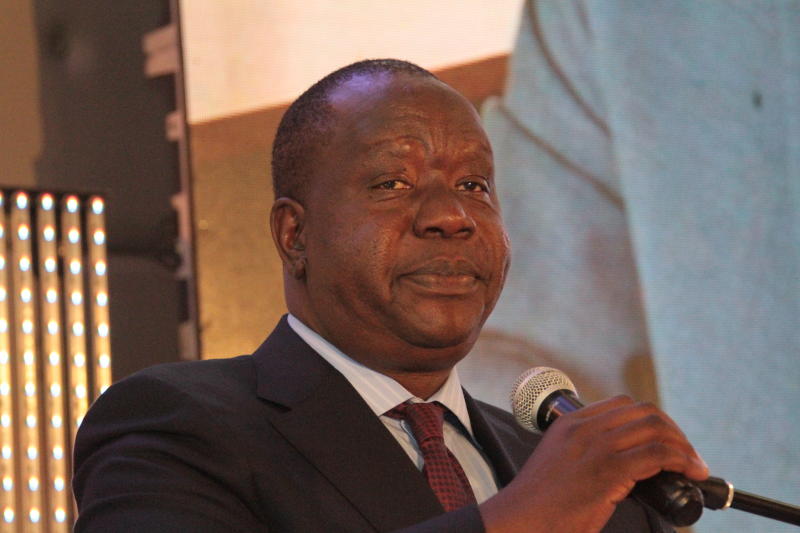 It is now emerging that Kenya's prisons are filled up largely by petty offenders whose cases can be managed out of court.
Interior Cabinet Secretary Dr Fred Matiang'i gave an example of persons who are arrested for petty traffic offenses that end up in jail.
"Some of them we are keeping (in prisons) because of a Sh600 fine for a traffic offence.
"We are keeping some matatu driver who parked on a yellow line. Are we serious?" Matiang'i posed.
The CS said that some petty offenders being arrested by the police and charged are among prisoners congesting correctional facilities in the country.
Matiang'i made the revelation during the E-learning induction programme for probation officers in Nairobi.
He said some 5,000 petty offenders would be released to decongest prisons.
"I hope in the next phase of the decongestion campaign in May and June, we will get out about 5000 or so of petty offenders so that we can move them into the probation service programme," the CS said.
At the moment, Matiang'i said there is an ongoing recruitment of 1,000 probation officers who will play a major role in re-integration of the offenders back to society.
The programme is also being run in collaboration with the European Union.
"I'm confident because we have 1000 probation officers and the next frontier is building successful collaboration networks with social sector agencies," said Matiang'i
He said 600 probation officers have already been hired and half of them were taken through the induction programme.
Matiang'i challenged the Judiciary to ensure that the officers will deliver their duties, saying that their work should satisfy the public who are taxed to pay them.
Justice Cecilia Githua, the chair Community Service Order National Committee said probation officers double up as community service officers.
"They are important for effective implementation of community service programmes. They help in identification of worksites and supervision of offenders," said Githua
She said the programme is crucial in the administration of justice because it helps the rehabilitation and integration of petty offenders who don't pose any danger to community or state security.
"The appointment of these officers will help our programme because there was deficit and need to have well-trained officers," she added.
Justice Githua said the blended induction will be a unique programme that will equip probation officers for the swift delivery of services.
Since January, 3,000 inmates have been released to serve in the community.
Currently, the prisons have 6,073 petty offenders and 955 have less than three years remaining in their jail terms.
Ambassador of the European Union to Kenya Henriette Geiger part said the training for probation officers was crucial.
Geiger said professionalising probation services is the heart of justice reform.
She added that the European Union is committed to seeing the rehabilitation programme succeed.