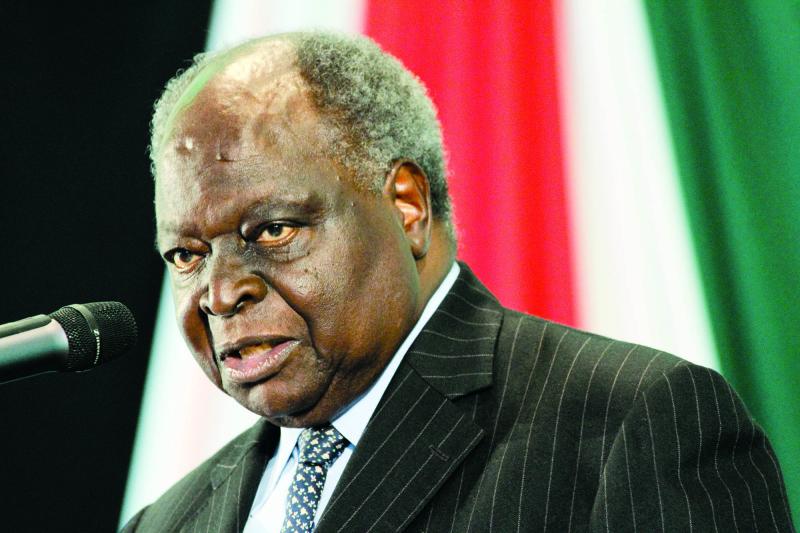 Retired President Mwai Kibaki who died on Friday last week was not keen to giving tips for services given to him.
Sebastian Ogutu, who worked for the defunct East Africa airways based in Dar es Salaam, Tanzania, said that Kibaki also did not eat his meals in a crowd. Ogutu who worked as a food and refreshment loader for the airline said that he served food to the late president at the airport whenever Kibaki visited the country on official duties.
Kibaki was then serving as finance minister in 1970's during the reign of first President of Kenya Mzee Jomo Kenyatta.
Ogutu worked in Dar es Salaam for 10 years between September 1966 to February 1976 and left as a senior overloading officer. He said he worked alongside other two Kenyans from Sega in Siaya County who were cooks.
"Among the senior dignitaries I served included President Kibaki but he couldn't give a tip. Mzee Kenyatta could give but just a little," said Ogutu.
Speaking in Busia where he lives and recuperating from a motorbike accident, Ogutu said that apart from White Cap beer, Kibaki also loved taking whiskey.
"Kibaki when given change including coins he could carry all of them. He also never allowed anyone to sit next to him after landing at the airport. He liked his privacy when enjoying a drink," said Ogutu.
He added that Kibaki also used to enjoy his drink on the plane. Ogutu said the late former Zaire President Mobutu Sesesko was very generous when it came to tips after being served a beer and whiskey. He said whatever Sesesko ordered and paid, he would never ask for change.
Ogutu said that Mzee Kenyatta never loved taking alcohol. "He preferred soda and could give a tip of about Sh100," said Ogutu.