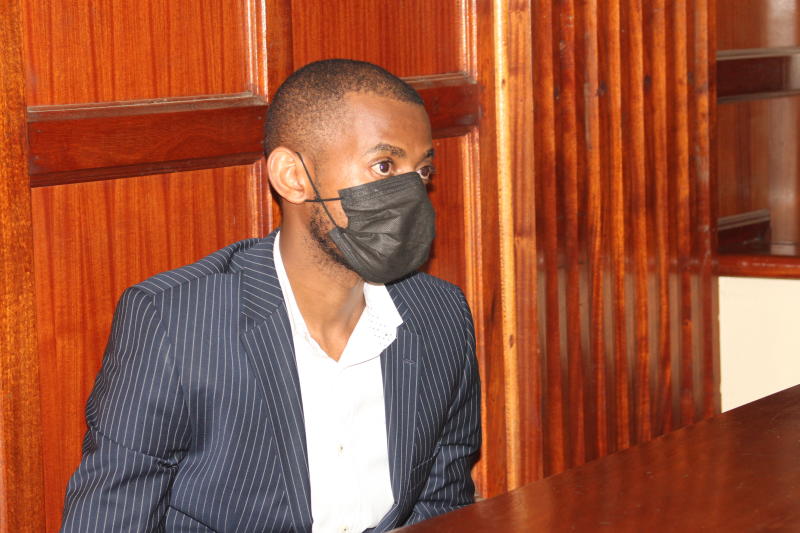 A Kenyan wanted by the United States over Sh128 million fraud has challenged an extradition request.
In court papers, Abdulrahman Imran Juma states that he will not get a fair hearing if extradited.
If the court clears his extradition, he will be charged with conspiracy to commit wire fraud, conspiracy to commit money laundering and aggravated identity theft in the US.
He claims that even in Kenya, the magistrate's court has adopted an unknown procedure to settle the extradition request filed by Director of Public Prosecutions Noordin Haji.
Imran states in his new court filings that the extradition request is lopsided and against his right to get a fair hearing in Kenya.
According to him, there is no American who has ever been extradited to Kenya to face criminal charges while Kenya has been sending its citizens to be tried in the foreign courts.
"There has been no reciprocity between the US and Kenya despite the treaties that govern extradition," he said through lawyer Wandugi Kirathe.
The suspect states that he was denied bail by the magistrate's court adding that there is no evidence that links him to Nigerian Instagram influencer turned con Ramon Abbas, popularly known as Ray Hushpuppi or the Billionaire Gucci Master.
Imran also revisited the Akasha brothers' case before the Mombasa magistrate's court claiming the brothers were kidnapped or abducted even before the extradition trial concluded.
According to him, the complaint leading to the request to extradite him arose from Qatar.
He states he therefore ought to have been tried in the Arabic country and not the US.
According to documents filed in court by the DPP, Imran is alleged to be part of an international syndicate that involves accomplices in the US, Nigeria and Kenyan law firms.
The documents allege that Imran's accomplices would identify businessmen in the US and Qatar and hoodwink them that they could offer loans worth millions.
Once the victim was identified, the accomplices would introduce them to Imran who would falsely claim that he would provide the loan through his company in Kenya.
In the court papers, Imran introduced himself as 'Malik.'
Documents show that Imran promised a Qatari businessman that he could organise for him $15 million (Sh1.6 billion) after which he was allegedly paid $314,450 (Sh35.5 million) then went underground.
Imran is said to have conned the victim by asking him to wire money for taxes and clearing the loan.
The money from Qatar was wired through US banks and was laundered through wire transfers, cash withdrawals, cheques and purchase of luxury items.