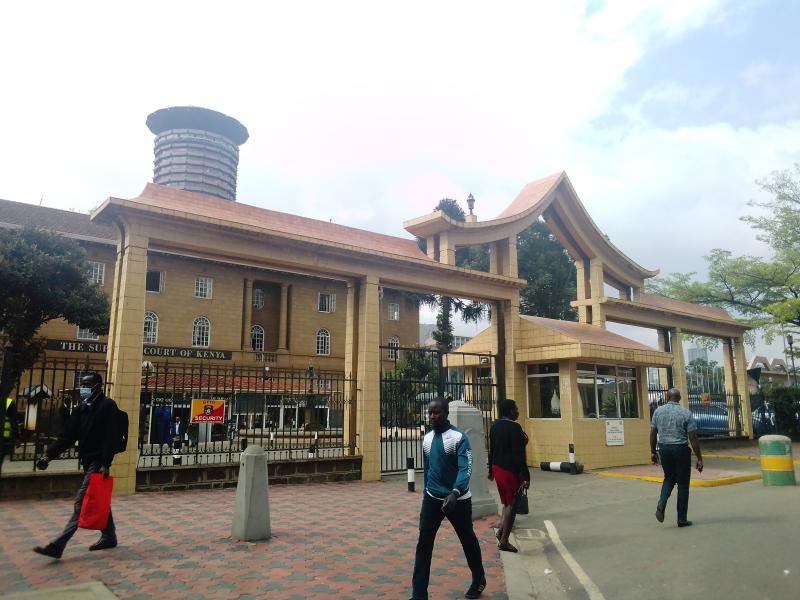 Judges and Judiciary staff working in the Supreme Court are at risk after part of the building was declared unsafe by an architect.
Yesterday, Chief Justice Martha Koome revealed that the Supreme Court's roof is on the verge of collapsing and part of the ablution block has been condemned.
Justice Koome said she met an architect from the Netherlands who told her the truth about the sorry state of the building.
"I have brought several local experts to look at it and tell us the problem. When they come, they look at it and run away without telling us what is wrong. Until I met with a pastor who is an architect in the Netherlands, a man of God who told us the truth that part of the building had been condemned and the roof was caving and is not safe for habitation," she said.
The Chief Justice was speaking during a three-day Kenya Judiciary Academy (KJA) Annual Judges' Colloquium in Mombasa where she said the Judiciary needs to construct its own Supreme Court.
She said the Judiciary is working with the Building and Infrastructure Committee, led by Justice William Ouko, to develop a Judiciary Infrastructure Marshal Plan to guide the rollout of an infrastructure vision for the next 10 years.
Justice Koome said they are working to make the KJA a hub that helps to maintain and further develop the professional qualities and efficiency of judges, judicial officers, and Judiciary staff. "Efforts will be made to strengthen and expand the work of the KJA, including strengthening KJA's ability and effectiveness in mounting continuous judicial education on subjects such as court craft, judicial ethics, judgment writing and sentencing, just to name a few."
Justice Koome said they are engaging with other stakeholders to resolve all outstanding issues regarding judges whose appointments have stalled. The CJ said her agenda for the Judiciary, through her vision titled 'Social Transformation through Access to Justice (STAJ)', aspired to open the doors of justice for all as well as build a credible institution that has the trust and confidence of the public.