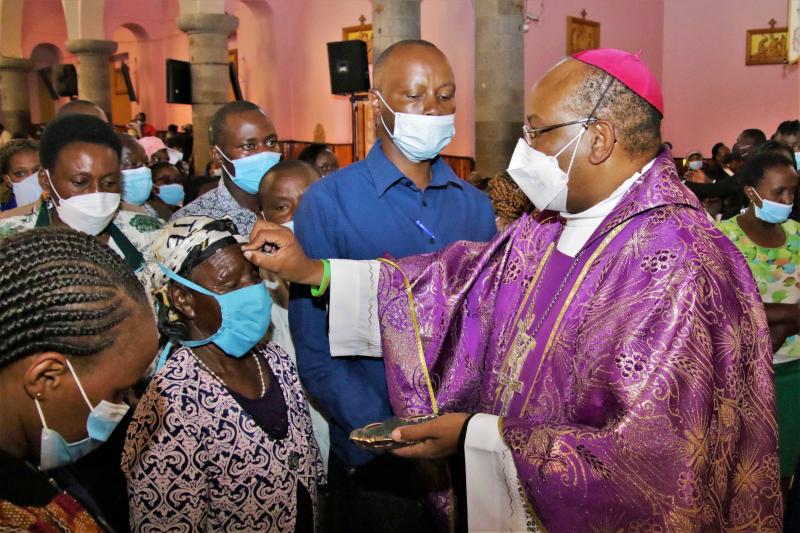 As Catholics celebrated Ash Wednesday yesterday, several clerics appealed to Kenyans to focus on peacebuilding before, during and after the August elections.
Nyeri Catholic Archbishop Anthony Muheria, leading a special Mass at the Consolata Cathedral, told the faithful to steer clear of incitement and hatred perpetrated by politicians.
He said the church must protect itself from being used. "We must protect the places of worship and ourselves from being manipulated and used for selfish gains."
He told off politicians using Bible verses and God's name to further personal agenda. Muheria asked politicians to avoid the urge to insult each other and told clergy to hold the politicians accountable, so they do not desecrate houses of worship.
Citing the ongoing Ukraine and Russia conflict, Muheria said Kenyans, specifically the clergy, must stand firm and call for peaceful elections.
"If you hear about what is happening in Ukraine, you will understand that war is a terrible experience that leaves the innocent caught up in the conflict," he said.