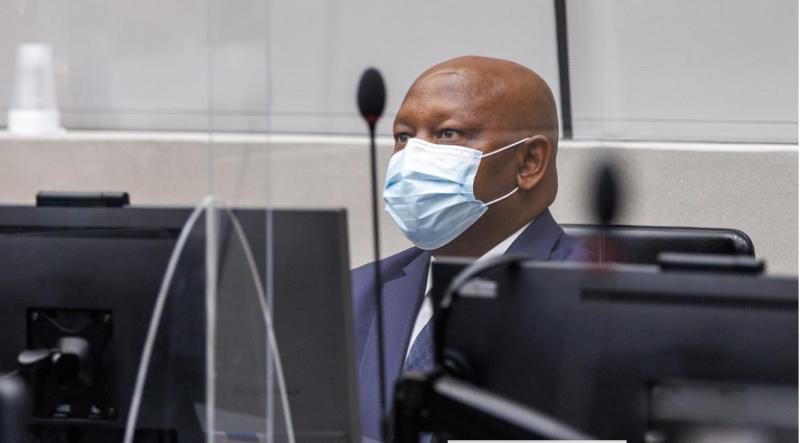 A witness in the trial of lawyer Paul Gicheru at the International Criminal Court in The Hague has narrated how she was approached to withdraw from the case against Deputy President William Ruto.
P-0613 testified that after she was identified as a witnesses to testify against Ruto and journalist Joshua Sang and relocated to a secret place, she was contacted by an unknown person who sought a meeting to discuss the matter.
"I was relocated to another place after agreeing to become a witness in the Ruto and Sang case but while at the secret location, it came to my attention that some people were looking for me. They then called me on phone," said the witness.
P-0613 was the third witness in the case where Gicheru is facing offences against the administration of justice. He is alleged to have corruptly influenced witnesses regarding the 2007-08 post-election violence.
She told Trial Chamber III Judge Miatta Maria Samba that shortly after she recorded her statement with ICC investigators in December 2012, she was relocated to a place identified as location 12 where the individual identified as Person Number 53 contacted her.
According to the witness who was being led in her evidence-in-chief by ICC senior prosecutor Anton Steynberg, she immediately contacted ICC investigators about the attempts to influence her and arranged a meeting where she recorded a statement.
She said the investigators gave her a phone and a device to record their conversations if the person called again, and that she willingly agreed to cooperate with the investigators for the sake of post-election violence victims. "I was not pressured by anyone to record a statement over the scheme to influence me. I agreed on my own volition because I wanted justice for the victims," she said.
The witness told the court that Person Number 53 continued to contact her and she recorded all their conversations, which she handed over to ICC investigators.
She said she had confirmed her original recordings and transcripts which were played to her by the prosecutors when she was being briefed about the case against Gicheru, and that she could identify the people who called her.
She told the court that as the individual continued to press on her, they arranged a meeting after the person told her she had information from another person identified as Person Number 63, which he wanted to pass to her.
"He told me he had information from Person 63 which he wanted to pass to me. Since he could not come to Location 12 where I was relocated, we agreed to meet at another place so that we have lunch," she said.
She said they agreed to have the meeting on April 29, 2013. The person told her to wait for him at the venue on the material day but he did not show up.
After the aborted meeting, she said she met again with ICC prosecutors on the same day at a place identified as Location 11 where she briefed them on what transpired.
The witness told the court that she gave the investigators a series of recorded phone calls and details of other meetings with persons identified as Persons 62 and 14, and another politician only identified as Arap Lagat.
She added that she was aware of some witnesses who had withdrawn their statements and were compelled by the ICC judges to testify against Ruto and Sang.
The witness testimony was, however, interrupted for several times as the prosecutor asked the court to go into private session. The hearing was adjourned to today when Gicheru's defence lawyers will cross-examine the witness.