NCIC questions Cheruiyot over alleged racist, incitement remarks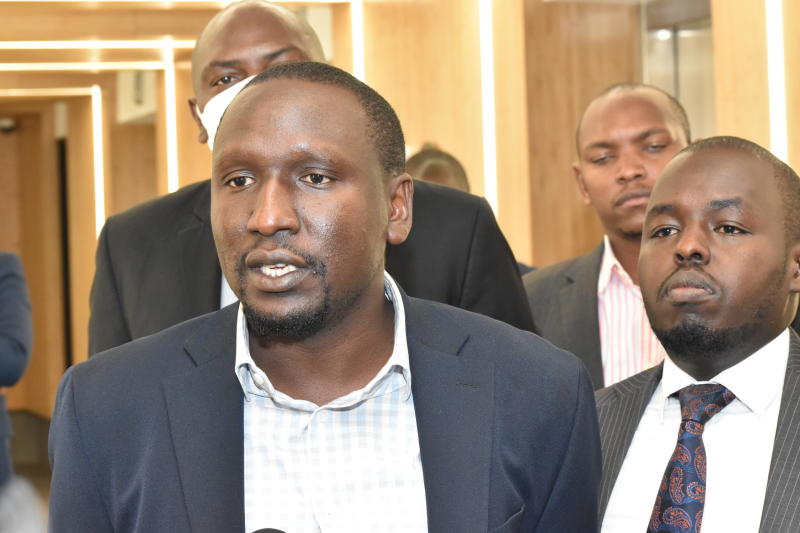 Kericho Senator Aaron Cheruiyot appeared before the National Cohesion and Integration Commission (NCIC) yesterday after he was summoned for making remarks deemed to border on racism and incitement.
The senator is accused of making the remarks during United Democratic Alliance (UDA) rally in Eldoret on January 8 where he allegedly spoke in Kalenjin castigating the locals for electing Kesses MP Mishra Swarup Ranjan aka Kiprop in 2017.
He allegedly questioned how the MP of Indian descent came to Eldoret in 1997 with only one trouser and a bag and has now built a business empire.
However, after a three-hour interrogation session by NCIC officials, the senator said he was summoned for calling the MP an Indian and telling voters to reject him come August 9.
"I have appeared before NCIC for calling the Kesses MP an Indian and saying that he should go home. Saying he is Indian is a term he uses to address himself," he said.
"I was not being condescending in any way. In this country, telling an elected leader to go home means that he shouldn't be voted in and it's something many Kenyans know," he added.
Cheruiyot becomes the second politician to be summoned by NCIC after Meru Senator Mithika Linturi appeared before the commission over the controversial madoadoa remarks he made during Deputy President William Ruto's rally in Eldoret.
Mishra settled in Eldoret in 1997 and later landed a job as a lecturer and consultant at Department of Reproductive Health, College of Health Sciences in Moi University.
The MP and his wife Dr Pallavi Mishra a consultant Obstetrician and Gynaecologist later acquired Pacifica Hospital and renamed it Mediheal Hospital which has now branches in Nakuru, Nairobi, Kigali (Rwanda), Addis Ababa, (Ethiopia), Goma (Democratic Republic of Congo).