Nyong'o asks Uhuru not to sign NHIF Bill to law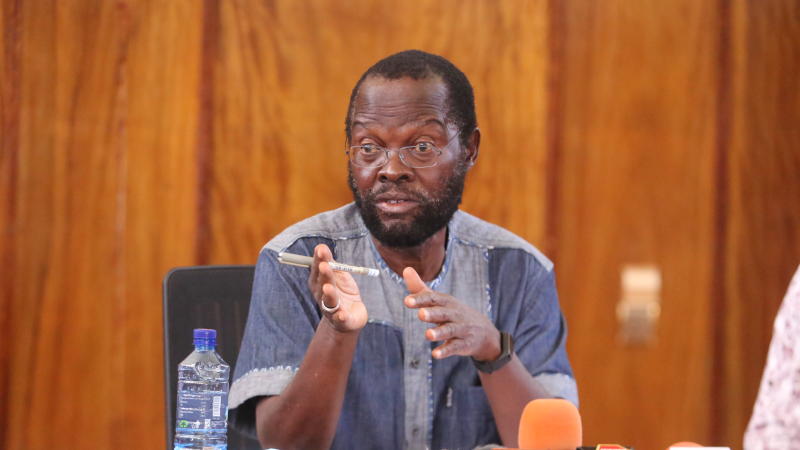 Kisumu Governor and the chair of the health committee in the Council of Governors Anyang' Nyong'o has proposed fresh amendments to the National Hospital Insurance (Amendment) Bill, 2021 that is waiting presidential assent after sailing through the National Assembly and the Senate.
Nyong'o believes that critical issues for the successful implementation of NHIF have been left out and is appealing to President Uhuru Kenyatta not to assent to the Bill and send it back to the two houses for a review.
Although the Bill is now on its final stage, the COG's health committee believes that the matter is not out of their hands yet and wants the president to intervene so their proposals are also incorporated.
Yesterday, Governor Nyong'o said that the proposals will contribute to the successful implementation of NHIF.
He said issues that may arise during the implementation of the Bill can be resolved with their proposals which aim to improve NHIF.
Among the fresh proposals they claim should be in the Bill include the creation of a financial type health management system run by an insurance bank to help manage NHIF funds.
The insurance banks will be supervised by the Central Bank of Kenya, Ministry of Health and Insurance Regulatory Authority.
"Kenya needs to establish an insurance bank to manage NHIF funds. This fund must be created by further amendment of the NHIF Bill," said Nyong'o.
With the new law targeting to have everyone above 18 years enroll for NHIF, Nyong'o and his team believes that the huge amount of funds that will be generated cannot be handled well by the structure in the Bill.
"By enrolling everyone above 18 years (25.36 million and counting), the Fund will be well resourced. Such resources should be handled by an institution that is professional and accountable enough to manage them," he said.
In their proposal, they want the funds management institution to collect NHIF revenue, process claims, invest NHIF funds and provide low interest loans for the development of health infrastructure.