Italian prisoners who forged keys to escape jail in 1943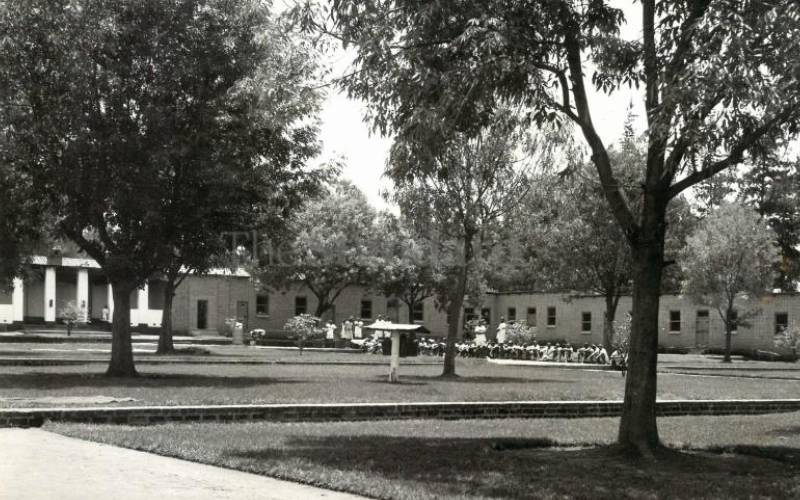 A terror convict stunned a court last week when he said given a second chance, he would still escape from prison.
Musharraf Abdalla Akhulunga alias Zarkarawi told Chief Magistrate Diana Mochache at Kahawa Law Courts that he would escape since the offence carries a lesser sentence.
Abdalla was convicted in 2017 to serve 22 years for being in possession of firearms. He wanted to attack Parliament and was charged under the explosives act.
Together with Mohammed Ali Abikar and Joseph Juma Odhiambo alia Yusuf, Abdalla escaped from Kamiti Maximum Prison before being rearrested.
Abdalla's dream to escape from custody for the second time might be wishful thinking as luck does not always favour one, as Felice Benuzzi came to learn while cooling his heels at Camp 354 in Nanyuki.
Benuzzi and fellow inmates Giovanni Balleto and Vincenzo Barsotti escaped from prison on January 24, 1943. They were prisoners of war (POWs). Benuzzi came to learn that engineering a jailbreak is not a walk in the park.
The easiest way to escape was by bribing sentries, but the Italian trio chose the hard way out of prison.
"Thus we decided upon a scheme which would leave no doubt in their (authorities) minds about the legality of our behaviour; to open the gate leading from the compound to the vegetable gardens by means of a false key when the British staff where having lunch," wrote Benuzzi in his book: No picnic on Mount Kenya.
The Italians used a duplicate key to open the gate of the main prison and walk into freedom. The key had taken them months to forge. Normally, the key was kept by the British Compound Officer.
Benuzzi first had to get an imprint of the key,. He waited for weeks before he got an opportunity when the BCO who was elsewhere in the compound left the keys on the table. He made several imprints on pieces of tar.
A POW mechanic cut a key from the pattern of the imprints. After several failed attempts on the gate, the forged key finally unlocked the entrance after minor alterations.
Once outside, Benuzzi, Balleto and Barsotti hid in the gardens until nightfall before slipping away. Their absence was discovered later through a note which Benuzzi that they would return after completing their adventure.
Ironically, Benuzzi claimed Africans were cooperative in aiding their escape. "The African sentries were often easy to bribe with a few hundred cigarettes, a bottle of camp-made brandy or a handful of coins," he wrote.