Leadership is not about sprinting, warns Uhuru as he urges patience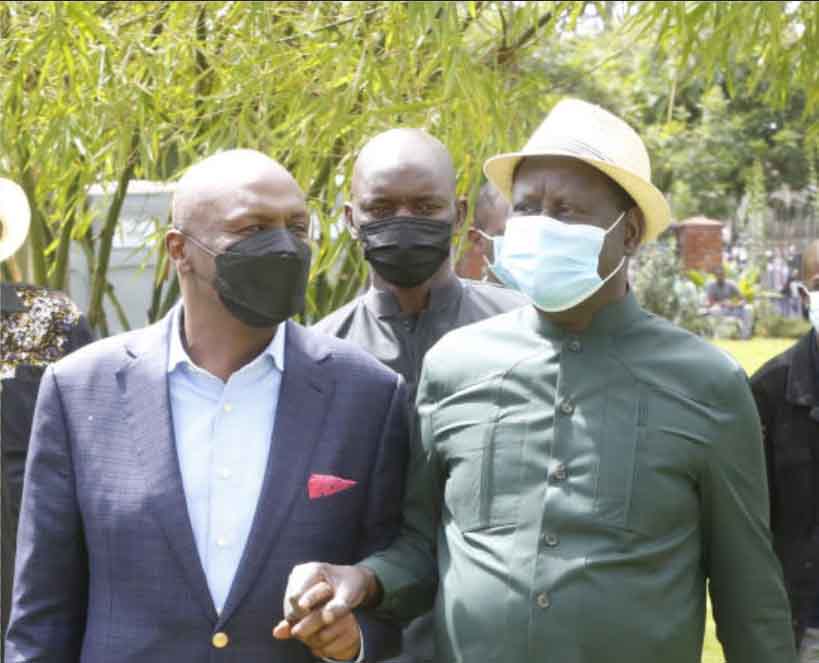 President Uhuru Kenyatta has given yet another indication that he will not back his deputy William Ruto as his successor in next year's General Election.
Uhuru's remarks when he handed over the Nakuru City charter to Governor Lee Kinyanjui at the Nyayo Gardens came immediately after ODM leader Raila Odinga promised that he would be making a major political announcement next Friday.
In their campaign for the 2013 elections, Uhuru and Ruto said they had agreed that each would serve for 10 years.
But yesterday, in an apparent jab at his deputy and a show of support for Raila as his successor, Uhuru urged the youth not to rush in making their decision on who they will vote for in the coming polls.
"With all due respect, some high speeds will have you fall. Leadership is not a game. It is not a sprint but a marathon. You will sprint and run out of breath along the way. The old ones will come and overtake you," said Uhuru.
He urged those seeking leadership positions to be patient and wait for the right time, warning that leadership comes with a huge burden.
The President said although he will not be seeking any political office next year, he will ensure the country remains united even after the elections.
"I will be looking for peace and unity. The biggest gift I can leave to you. That is what will allow us to build our nation. It is the surest way to fulfil our promises," said Uhuru at the event also attended by Baringo Senator Gideon Moi.
He warned the youth against being swayed through rosy political promises.
"I know it is easy to be told this and that will be done and how certain people are unwanted. They should know that peace is of great importance over anything else," said Uhuru.
He added that a section of elected leaders have been making negative statements after his move to work with Raila, noting that this was an indication that he had put personal interests aside.
"Some people have been blaming me because I went to look for Raila. Our nation has in the past lost trillions of shillings because of investors fleeing. Because of the peace we have, we have made progress in our development," he said.
He warned the electorate against incitement against each other, saying peace should prevail before and after the elections.
"Do not take peace as cheap. Politicians sometimes think that incitement can make them progress. Dividing Kenyans and getting voted for will have no meaning because you won't achieve the objectives and pledges you made," he said.
Gideon noted that Nakuru had made remarkable progress in the past decade of peaceful coexistence, urging the residents not to allow politics to erase the gains.
"We are heading to a politicking season and unity shall be of great significance to ensure we have a peaceful transition. We have achieved economic stability which we need to sustain," said the Kanu chairman.
Raila asked resident to support his Azimio la Umoja, which he said is aimed at bringing Kenyans together regardless of their social status and ethnic background.
"With all tribes of Kenya here in Nakuru, we need to know that we are Kenyans first. Only this way we shall realise the dreams of our nation. I invite you all to Nairobi on December 10 when we shall talk more about Azimio la Umoja," he said.
Governor Kinyanjui steered clear of politics, but urged the residents to remain united regardless of the presidential candidate who will carry the day on August 9.
Only three Jubilee Party MPs from the county - Samuel Arama (Town West), Martha Wangari (Gilgil), and Kuria Kimani (Molo) - attended the event.
"Some of our members and leaders left the party. We have formed a new team to revamp the party, which was founded here in Nakuru ahead of the next polls," said Arama.
He said Raila was best suited to succeed President Kenyatta.