FKF president Nick Mwendwa to know fate after objecting to Sh38m graft charges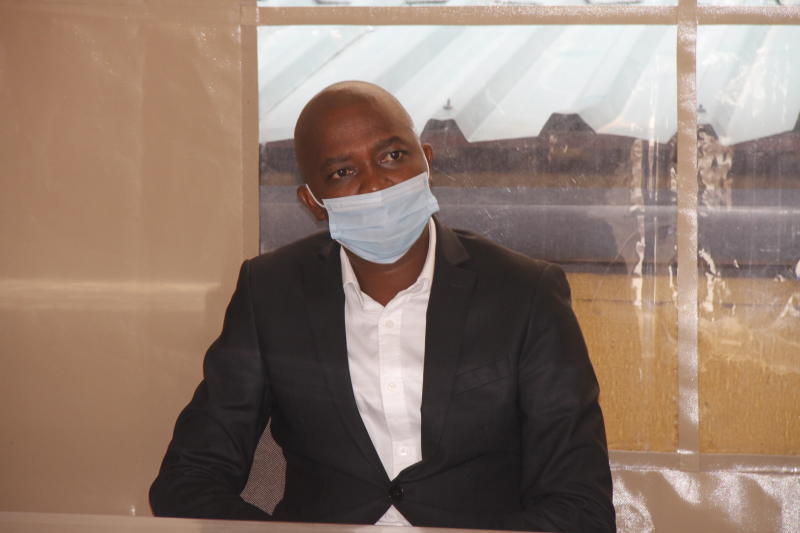 Embattled former Football Kenya Federation (FKF) president Nick Mwendwa has opposed conspiracy to defraud charges levelled against him by the State.
In a charge sheet approved by the Director of Public Prosecutions and presented to court, Mr Mwendwa is accused of hatching a plot in collaboration with unnamed officials to embezzle Sh38 million with a portion of the money allegedly being traced to his personal accounts.
The ousted FKF boss was to face four charges of fraudulent acquisition of public property and conspiracy to commit a corruption offence but his lawyer Eric Mutua and Makueni Senator Mutula Kilonzo objected to the charges on account that they were defective.
As a result of their objection, senior principal magistrate Eunice Nyutu ordered that Mwendwa be detained in police custody for another night to wait his determination on whether he will plead to the charges.
In the proposed charge sheet, Mwendwa is said to have committed the offences between March and May this year in which the federation allegedly lost the Sh38 million through fraud.
"Between April 16 2021 and May 31 2021, he jointly with other not before court conspired to commit an offence of corruption by defrauding Football Kenya Federation a sum of Sh29,502,709," read one count.
On March 4, the charges stated that Mwendwa fraudulently acquired Sh5 million which was public funds allocated to FKF. He is alleged to have committed a similar offence on May 15 when he fraudulently acquired Sh2.5 million and another Sh1 million from FKF on May 6.
Mutua however told the magistrate that the charges were defective since they were brought after the seven days in which the court had ordered he be charged.
"The court had ordered that he be charged within seven days but they failed and the file was closed. There cannot be a valid charge sheet when his case had already been closed," said Mutua.
He added that the State was acting in bad faith to prosecute Mwendwa and relying on an illegal audit report which cannot form the basis of the anti-corruption charges. Kilonzo on his part argued that Mwendwa being the FKF president is protected by international laws governing management of football in the country and that he is only accountable to World football governing body (FIFA) as per the Sports Act.
"The Sports Act gives FIFA the exclusive mandate to audit FKF funds and not the Government. We cannot allow the Government to interfere with football management and by admitting the charges, the court will be sanitizing an illegality," said Kilonzo.
State prosecutor Evelyne Onunga however insisted the charges are valid and asked the magistrate to disregard the objection.
The magistrate will give her ruling today on whether to charge Mwendwa.