Why employers will think twice before dismissing ailing employees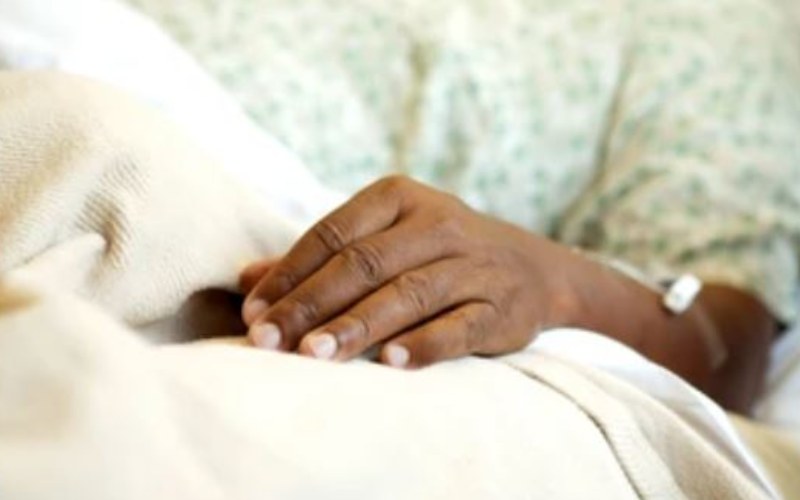 Simon Gitau Gichuru's case against his erstwhile employer was intriguing, but its verdict was a landmark that could shield ailing employees from employers' axe.
According to the court files of a case that proceeded to the Supreme Court, Gicharu was employed by Package Insurance Brokers on January 1, 2010, with a monthly salary of Sh129,675.
His life was on a path to success, or so he thought, until he was diagnosed with a spinal cord tumour in November 2013. On November 16, the same year, Gichuru went to India for treatment. He underwent spinal cord surgery and stayed in India for treatment until January 17, 2014.
The employer retained him on full salary during the three months he was in the hospital. Gichuru resumed duty on February 10, 2014, and his employer increased his salary by Sh60,000 to Sh198,675 per month, according to the court records.
Later, Gichuru's employer became concerned about his health, since he was unable to move around unaided. The employer asked him to proceed on sick leave until he was able to walk.
Court documents indicate that the employer further asked for a medical appraisal of Gichuru's condition from his medical consultant.
"The company does not improve your healing process by having you in the office in your current physical condition (sic)," said the company's director SN Mwangi in a letter cited in court.
She added: "Until you are able to move around the office unaided, we ask that you rest at home since the office does not have suitable facilities and conditions for your easements."
Mrs Mwangi asked Gichuru to ask his medical consultant to release the medical records to the company, claiming they had not been informed about the nature of his sickness.
On May 17, 2014, Kiboi Julius Githinji released the medical report, which recommended that Gichuru resumes duty in two months' time.
As a consequence of the belated medical report, the company, through its Managing Director, on June 23, 2014, resolved to suspend Gichuru from employment on medical grounds.
In what the Supreme Court described as a "fishing expedition", the employer started to dig into Gichuru's performance.
The probe claimed he was cited for gross incompetence and negligence.
"A review of your performance while in employment and our client's complaints, we have carried out an in-depth investigation of customer's accounts, you did not act in the company's interests. As a result, the company has lost money... We are satisfied that you continuously covered up for the non-performance of the accounts contrary to the company policy," stated the letter dated August 1, 2014, which summarily dismissed Gichuru.
Aggrieved, Gichuru filed a case at the Employment and Labour Relations Court, where he contended that the summary dismissal was discriminatory, wrongful, malicious and unfair.
He said it was an afterthought and a feeble attempt by the employer to justify constructive termination. He sought the court's monetary award of over Sh4.9 million.
Justice J Ndolo entered judgment in favour of Gichuru and awarded him Sh7,781,450, comprising of Sh5 million as damages for discrimination and Sh2,384,100 being 12 months' salary in compensation for unlawful and unfair termination.
The employer appealed at the Court of Appeal. The Appellate Court concluded that there was no discrimination and set aside the award of Sh5 million for damages for discrimination.
However, the Appellate Court agreed that Gichuru's termination was unfair because he was neither afforded an opportunity to defend himself nor was he subjected to any disciplinary process.
It also reduced the Sh2,384,100 the High Court had awarded Gichuru as compensation for the 12 months' salary to eight months' salary worth Sh1,589,400, terming it excessive.
Suspension justified
Gichuru moved to the Supreme Court. In all the courts, his former employer submitted that his suspension on medical grounds was justified and not discriminatory.
The company told the courts the only conclusion that could be drawn from the doctor's report was that Gichuru was unwell and therefore could not resume work in his then state.
In a judgment delivered on October 22, Justice Philomena Mwilu, Mohamed Ibrahim, Smokin Wanjala, Njoki Ndung'u and Isaac Lenaola disagreed with the employer.
In agreement, the judges said the employer ought to have considered the medical report by Gichuru's doctor that recommended he resumes duty in two months' time.
The Supreme Court said the employer should have, at least, conducted its own investigation on Gichuru's medical condition.
It stated that no person should directly or indirectly discriminate against another person on account of health status or disability.
Significant matter
"That the protection of employees against any form of discrimination at the workplace is a significant matter and the burden placed upon an employer to disprove the allegations of discrimination is enormous. That an employer alleged to have engaged in a discriminatory practice must give reasons for taking certain actions against the employee," read the judgment.
The judges said the employer arbitrarily resolved that Gichuru was no longer productive by virtue of his inability to walk unaided, when in fact, they failed to demonstrate what steps they took to accommodate him in his state.
The Supreme Court stated that the employer was hell-bent on wanting to get rid of Gichuru from employment to an extent that they had to circumvent the due process in a bid to find fault by conducting extraneous investigations, when in fact, prior to that they had given him a salary raise due to his hard work.
The court said there was no evidence that investigations were conducted on all other employees during that period, hence Gichuru was subjected to different treatment that emanated from his disability.
The Supreme Court proceeded to overturn the Appellate Court decision and held that Gichuru was entitled to damages for discrimination and awarded him Sh2 million down from Sh5 million.
The judges also reinstated Gichuru's 12 months' salary and awarded him a total Sh4,781,450 plus costs and interest.
High Court lawyer Willis Oluga said the judgment was likely to have an impact on how employers treat employees who, in the course of their employment, become physically incapacitated.
He said the decision demonstrated that before terminating an employee on medical grounds, the employer must do what is reasonably within their means and devise ways to accommodate the employee.