Tobiko calls on 2022 aspirants and political parties to include climate change war in manifestos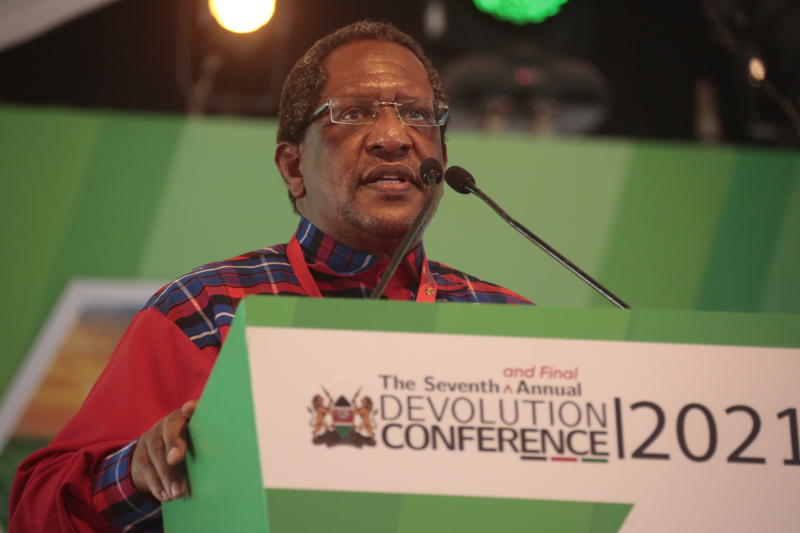 Politicians and parties have been challenged to include climate action measures in their 2022 manifestos.
Environment Cabinet Secretary Keriako Tobiko yesterday called out aspirants for sidelining climate change from their campaign messaging. This was despite the fact that climate change was the biggest threat the world faces after Covid-19.
Kenya has not been spared, with more than two million people suffering as a result of drought. He spoke during the opening session of the devolution conference in Makueni.
"Where is climate change in your manifesto?" Tobiko asked ODM leader Raila Odinga who was also present.
His remarks came amid similar concerns by other speakers who said climate change should be part of the national discourse. This is in line with the aim of this year's conference that seeks to have climate action spurred from the grassroots. "Climate change is more important than next year's election and future polls. It is a matter of life and death " said Raila, who termed the phenomenon a "threat to the survival of humanity".
Makueni Senator Mutula Kilonzo Jr said the political goodwill to inspire climate action was lacking, faulting it as amongst the reasons that keep it in the back-burner.
"We are allowing those who pollute our environment to walk free," said Kilonzo Jr. Speakers acknowledged the adverse effects of climate change.