Counties seized power but have not fought graft, offered services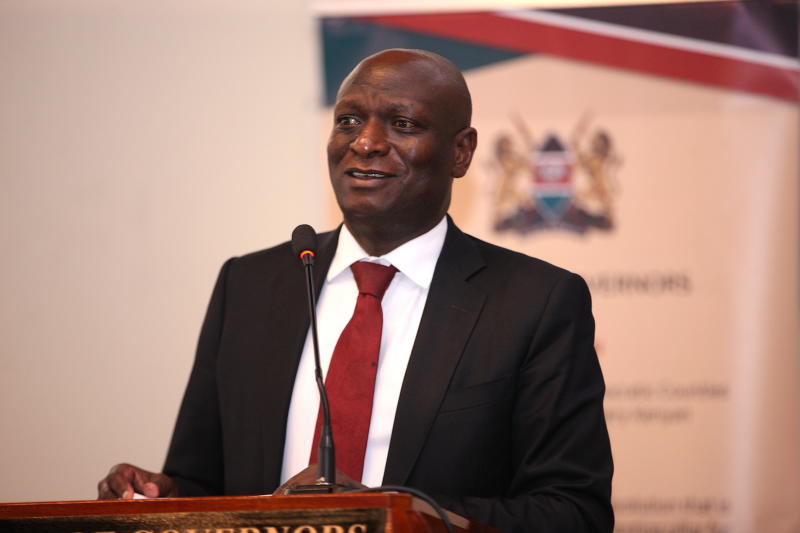 Devolution is nascent in Kenya, ushered in by the new Constitution in 2010. In the decade since that epochal change, Kenyans elected the first devolved governments in 2013, and then again in 2017. The constitutional provisions establishing devolution aimed at creating a republic of equity for all Kenyans to participate in their affairs devoid of oppression by vested interests.
Prior to devolution, immense powers were accumulated by the presidency. Independence from the British colonialists freed the nation from control of a foreign power, and a president that was king in all but name took over to oppress Kenyans. The president could use State revenues in any manner, with Parliament reduced to a mere rubberstamp. He could dish out land and positions in government to relatives and friends without merit. He could make people he did not like, or those who opposed his views, to disappear or languish in detention without due process.
A small cabal of people had a stranglehold on Kenyans akin to what American founding father, James Madison, had warned about factions. Writing in the Federalist Paper No. 10 in 1787, Madison stated that "a society consisting of a small number of citizens, who assemble and administer the government in person, can admit of no cure for the mischiefs of faction...and there is nothing to check the inducements to sacrifice the weaker party or an obnoxious individual." The cure proposed by Madison for this danger to a republic was to "extend the sphere" of the state so that disparate interests were greater, thus rendering them less likely to have "common motive" to act in concert and invade the rights of other citizens.
Abuse of centralised power in Kenya set off the quest to regain the natural liberty endowed to all human beings. Multi-party democracy from 1992 grew out of the spilled blood of patriotic Kenyans that fought for democracy. Liberty started to gain traction, and was hampered by the factionalism of new political parties created around personalities and tribes.
Imperial presidency
This left the imperial presidency intact with virtually all power that people were struggling to limit. Reality struck Kenyans that nothing had really changed. The clamour for a new Constitution gained momentum with Kenyans advocating for true liberty to meet their aspirations.
The new Constitution created devolved governments with disparate stakes in counties. This has made it more difficult for a president or a faction to have utter control of government benefiting the selfish interests of a few as was the case in Kenya under the imperial presidency before 2010. The only faction remaining for Kenyans to defeat in order to enjoy justice and get excellent public services is the cabal of corrupt politicians, judges, governors and officials that take bribes and steal a huge amount of money from the nation.
This corrupt faction will not be easy to defeat, but its end will be nigh if Kenyans vote against corrupt politicians and demand prosecution and jailing of individuals involved in graft.
The new Constitution provided in Article 174 that the 47 counties were to establish democratic and accountable government, unify the nation, check and balance central powers, give opportunities for all Kenyans to participate in decisions that affect them, and provide services close to the people.
Improving delivery of devolved health, early childhood education, agriculture, trade regulation, local transport, public works, and other services specified in the Fourth Schedule to the Constitution was a major object of the Constitution. However, counties are hobbled by the low allocation of funds, not based on current revenue collections but old accounts. This defeats the spirit of Article 203 of the Constitution that calls for equitable sharing of national revenue with allocations to counties amounting to not less than 15 per cent of total collections by the national government.
For example, the Commission on Revenue Allocation is currently proposing that, despite shareable revenue for the financial year 2022/23 being projected to increase to Sh2.14 trillion, the national government should allocated Sh370 billion to county governments. In effect, counties would get only 17 per cent of the shareable national revenue--barely above the constitutional minimum as the national government hogs the revenue to pay for its insatiable appetite for debts in recent years.
Own-source revenue
Most counties have not made great efforts to improve services and create a conducive environment for businesses and people to thrive so that they can raise more of their own local revenues. The 'County Governments Budget Implementation' report by the Controller of Budget shows that the entities generated Sh34.44 billion in 2020/21 as own-source revenue, much less than the target of Sh53.66 billion. The best performing counties that met, or exceeded, targets in collection of own-source revenue in that fiscal year ranked in order from the first were Turkana, Tana River, Uasin Gishu, Lamu, Migori and Machakos.
Corruption among county officials, waste of resources on travel and other profligate spending have denied Kenyans the services they deserve such as well-remunerated healthcare personnel and supplies to ensure preventive and curative health services of a high standard. Although affected by many other factors such as nutrition, care knowledge of parents and guardians, as well as income, reducing child deaths is a key indicator of good health services.
Child mortality
Kenya has recorded remarkable progress in reducing death of children before their fifth birthday and this good performance has continued after devolution. But there is room for improvement. The UN Inter-agency Group for Child Mortality Estimation shows that the under-five mortality rate in the seven years before devolution fell by 24.5 per cent from 72.26 to 54.57 per one thousand live births between 2006 and 2012. In the seven year after county governments were established, the under-five mortality rate fell by 18.2 per cent from 52.79 to 43.16 per one thousand live births between 2013 and 2019.
Mandera had the lowest under-five child mortality rate by 2019 followed by Samburu, West Pokot, Makueni, Uasin Gishu, Elgeyo Marakwet and Marsabit in that order. As the mortality declines, maintaining the pace to save lives requires innovation, investment in resources and personnel, and improved accountability by county governments for results.
One bright spot has been the success of counties in improving provision of the much-needed Early Childhood Development and Education (ECDE). Pre-primary education was largely in the hands of private entities prior to 2013, so only children from households with good incomes were receiving this vital care that shapes cognition and helps parents and guardians to have time for earning incomes.
Counties have made commendable efforts to build classrooms, provide materials and employ teachers to take care and teach young children.
Data from national surveys collated by the United Nations Educational, Scientific and Cultural Organisation shows that gross ECDE school enrolment ratio in Kenya was 58.87 in 2012 before devolution and rose to 75.76 in 2016 after county governments were established.
Devolution has achieved the primary purpose of disaggregating power away from the centre to make it more difficult for factions to oppress Kenyans.
Kenyans participate in policy formulation, and through their county assemblies, influence allocation of resources and oversight of governors and county administrations. However, devolution has improved delivery of some services but failed to provide others.
Curbing corruption and inefficiency, increasing allocation of shareable national revenue to counties, and raising more own-source revenue in devolved units matched with better services is required for devolution to contribute to the promise in our Constitution of prosperity, equity and inclusion of all Kenyans.
-The writer is a policy analyst based in Geneva, Switzerland. The views expressed are personal.
ODPP's Facebook page hacked
The state office took to its Twitter account on Tuesday, November 23 evening to inform the public of the hack.