I have zero regrets for turning up for Nick Mwendwa, Havi says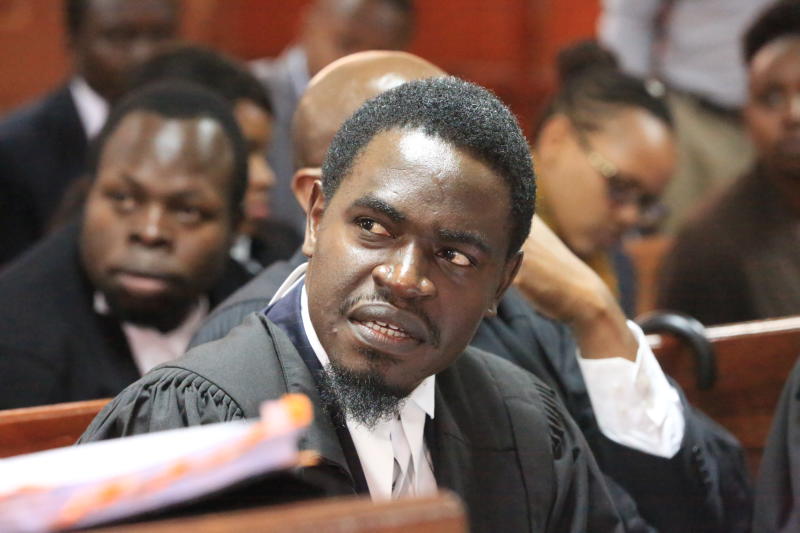 Law Society of Kenya president Nelson Havi has revealed for the first time why he took up the brief of defending besieged football boss Nick Mwendwa in court.
Havi's revelation comes a week since the ousted Football Kenya Federation (FKF) chairman Mwendwa got a temporary reprieve after a court released him on bail pending the determination of an application by the prosecution to detain him for two weeks.
In an interview with Radio Citizen this morning, Havi said that practising law was part of his job adding, he was free to represent any person in need of legal services.
"I am a lawyer, that is what I do for a living, and I represent anyone who needs my services. I represented him because he was frustrated. I will represent everyone, even the devil himself," he said.
When asked to weigh in on the recent court decisions that have declared a number of government projects unconstitutional, null and void, he pointed an accusing finger at both the Head of State and his legal advisors.
"The Attorney General should understand the law. Judging by the court decisions made so far, there is an indication that they are not advising the president as per constitution or the president could be ignoring the advice and the constitution," he explained briefly.
He added, "The Attorney General cannot defend anyone, he lacks a stand, and that is a big challenge,".
Havi was quick to reiterate his resolve to run for the Westlands Constituency seat in next year's General Election.
"I am running for Westlands MP next year. My decision is not inspired by graft or money but by development. That's why I don't prefer being referred to as honourable but as a worker of the people," he added.