State to pay lawyers for poor robbery with violence suspects, orders Koome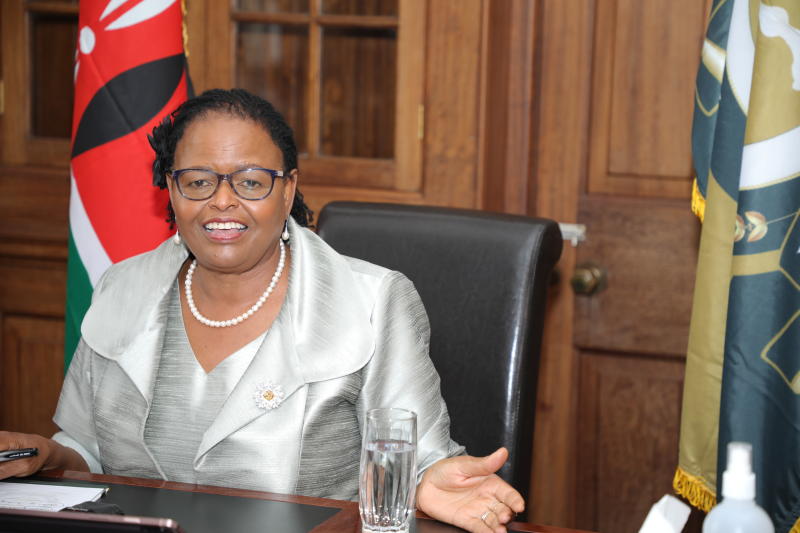 Taxpayers will be footing the legal fees for robbery with violence suspects who cannot afford a lawyer.
This follows Chief Justice Martha Koome's directive that all accused persons facing capital offenses be provided with State funded legal representation.
Previously, the State only provided legal representation to murder suspects incapable of hiring a lawyer.
"The practice has been that in regard to capital offences, only those charged with murder often receive legal representation funded by the state. But given that robbery with violence is also a capital offence, it is imperative that they also get state-funded representation," said Koome.
According to the Penal Code, capital offences are those that carry a maximum penalty of death sentence if found guilty.
Koome stated that such accused persons are entitled to an advocate, especially in such cases of life and death where injustice could be occasioned to the accused person's lack of legal representation.
"It is thus directed that every person accused of robbery with violence must be provided with legal representation as a matter of right. Judges and judicial officers are urged to engage their respective court users committees to ensure the accused persons are represented," said the CJ.
Koome appointed Kennedy Bidali from the office of the Judiciary Ombudsperson to work with registrars of all the court divisions to prepare and present to her monthly reports of implementation of the new directive.
She also directed Chief Registrar of the Judiciary Anne Amadi to engage the office of the Solicitor General and other agencies to ensure that there are structures to support advocates appointed to represent robbery with violence suspects.