Trader withdraws petition to remove Noordin Haji from office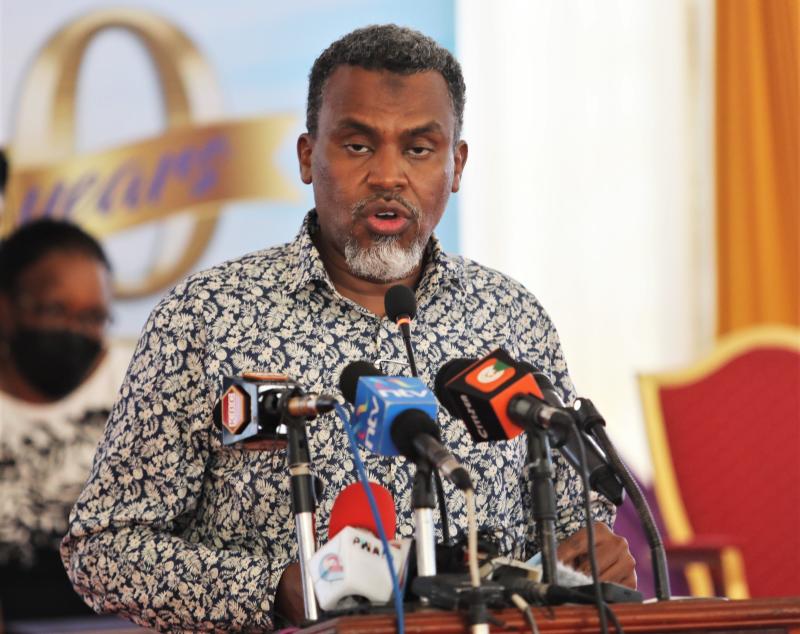 A Nairobi-based businessman has withdrawn a petition he had filed seeking the removal of Director of Public Prosecutions (DPP) Noordin Haji from office over claims he lacked impartiality.
Schon Ahmed Noorani, who is also the director of Jill Supermarkets, filed his petition with the Public Service Commission (PSC) on October 29.
Noorani had accused the DPP of lacking impartiality after he reportedly refused to charge his former business associate, Rajendra Sanghani, who he claimed took a loan from him in 2015 but refused to pay him back. The money Sanghani had collected from him, he said, had accrued to about Sh240 million.
In an affidavit sworn on November 2 by his lawyer Duncan Anzala, the petitioner said he decided to withdraw his petition after extensive legal consultations and advice.
"After taking further legal advice and a lot of reflection, I have come to my conclusion that the issue was more of a civil debt than a criminal case and that is why I have decided to withdraw the petition," Noorani swore.
According to the affidavit seen by The Standard, Noorani signed notice of withdrawal of the petition and filed it with the PSC on November 1. His petition was the third filed at the PSC seeking removal of the DPP from office. The first two petitions are still pending at the PSC. One was filed by the late Tob Cohen's family and the other, by another businessman.
However, Haji has since obtained court orders restraining the PSC from hearing the two complaints. Noorani had accused the DPP of exercising preferential treatment in handling his case, which according to him, amounted to abuse of office.
While filing the petition, he raised issues over the conduct of the DPP who he said refused to charge Sanghani on a criminal case and instead directed him to pursue his quest for justice in a civil court, on two occasions.
"The DPP wrote to the petitioner that there is no evidence on record to warrant prosecution of Mr Sanghani and the evidence on record does not disclose criminal elements that warrant prosecution… The petitioner should kindly pursue his interest in civil court," the petition read.
Through his lawyers, Danstan Omari and Shadrack Wambui, Noorani wanted the PSC to consider his petition seeking Haji's removal for negligently and recklessly discharging his mandate on the case.