Buses, restaurants and bars to profit from end of curfew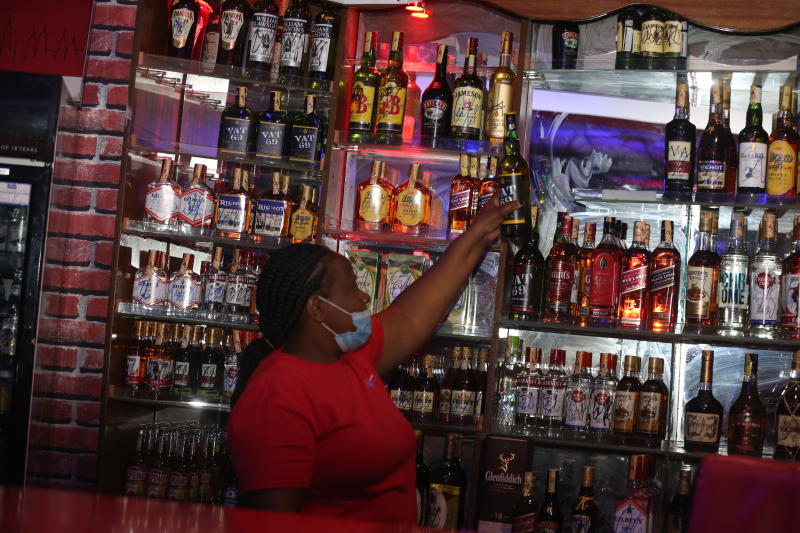 The lifting of the curfew yesterday by President Uhuru Kenyatta has come as a reprieve for many businesses.
Since the introduction of the curfew one-and-a-half years ago to contain the spread of Covid-19, many businesses were forced to operate for fewer hours.
The resultant lower profits were compounded by factors such as customers keeping away over fear of the virus and drop in purchasing power owing to a weakened economy.
Speaking at the Mashujaa Day celebrations in Kirinyaga County, the Head of State said, "In the same regard, by the authority vested in me as President, I hereby order and direct that the nationwide dusk to dawn curfew that has been in effect from 27th March 2020 be and is hereby vacated with immediate effect."
The President said that a progress report by the National Emergency Response Committee on Covid-19 and the National Security Council led to the review of the containment measures.
"Accordingly, the number of persons gathering for in-person worship is reviewed upwards from one-third of the congregants to two-thirds provided that they adhere to all health protocols as directed by the government," he said.
The President had refused to bow to pressure to lift the curfew, only easing it by a few hours last July. Following months of pain, Kenyans had been granted a 'full day's work' despite the curfew being extended by 30 days.
Under the curfew introduced in March last year, a working day was restricted to 5am to 7pm. Since then, the country has had an 18-hour day starting at 4am to 10pm. The transport sector, restaurants, bars and entertainment joints have been the most affected, with the once-bustling nightlife all but dead.
The lifting of the curfew comes after a push by the hospitality sector to allow them to operate for longer hours to boost the economy's revival. Over 15,000 bars and restaurants have been shut since the onset of Covid-19 with 90,000 jobs lost.
The President said the country had shifted from survival to co-existence with the virus owing to the progress in containment measures. "In that regard, my administration will be rolling out the third financial stimulus programme designed to accelerate the pace of our economic growth and to sustain the gains already made."