Handshake with colonialists that led to Koitalel arap Samoei's death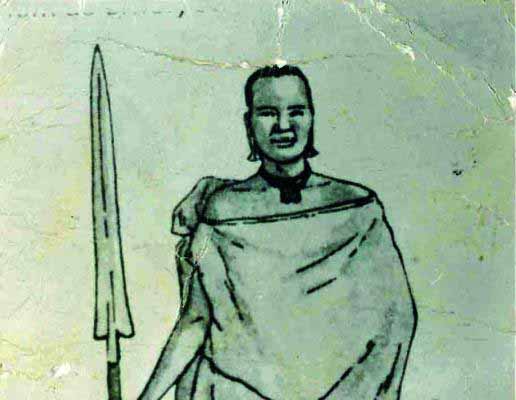 When the handshake goes beyond the elbow, Chinua Achebe, the celebrated Nigeria writer warned, it turns into something else.
If only, Koitalel arap Samoei the iconic leader of the Nandi rebellion had internalised this, he would never have been lured into a meeting with one of the most disgraced Kenya African Rifle (KAR) soldier, Colonel Richard Meinertzhagen.
At the height of building the Lunatic Express, the British government had been embarrassed by a guerilla outfit that had waged rebellion for a decade.
But fortunes changed when the government posted one of its most ruthless soldiers who had gained infamy for quelling uprisings and executing entire populations that questioned the authority of Britain.
Meinertzhagen introduced a new brand of unconventional warfare where virgins were deployed weapons against the Nandi warriors, while the Orkoiyot deployed mythical powers to deflect the Delilahs.
The stalemate was however broken on October 19, 1905, when Meinertzhagen tricked his protagonist, Koitalel into a peace meeting. The Orkoiyot, unarmed, walked to the meeting at Keptabarak in what is today referred as Bears Club accompanied by 24 people among them close relatives.
Unknown to Koitalel, his nemesis was guarded by over 70 heavily armed men. And at exactly 11.00am when the Orkoiyot extended his hand for a handshake, he was blasted away by Meinertzhagen.
According to Fusilier Museum, Meinertzhagen was "a silent laughing masterful man who took as blithe a pleasure in deceiving his enemy (or his friend) by some unscrupulous jest, as in splattering the brains of a cornered mob one by one with his African knobkerrie."
The treacherous betrayal opened a new era in Nandi where the British troops went on rampage and as a some records indicate, more than 1,000 people were killed in the ensuing mop up.
The government set about destroying Koitale's institution as well as his Talai clan, who had special prophetic powers. They were rounded up and ultimately expelled from their ancestral land, after the government passed Laibons Ordinance Act which came into effect on September 25, 1934.
Colonial Secretary, Juxton Barton proclaimed: "In exercise of the powers conferred upon me by Section 1 of the Laibons Removal Ordinance,1934, I do hereby appoint the 25th day of September 1934 as the date upon which the said ordinance shall come into operation. God save the King."
Some 700 Talai clan members were exiled for 30 years and Barsirian arap Manyei, Koitalel's son, remains one of Kenya's longest political detainee.