Voter's card is your best weapon to bring change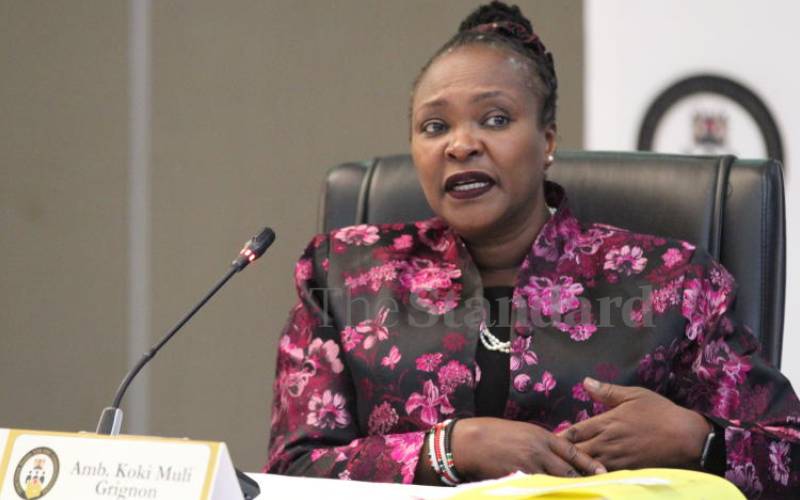 Voter registration is the process through which eligible Kenyans qualify to vote and to be elected. The Independent Electoral and Boundaries Commission (IEBC) is constitutionally mandated and obligated to conduct voter registration. IEBC is also obligated to provide voter education and to reach out to all eligible voters to ensure they are registered.
However, voter registration and voting are not mandatory in Kenya and IEBC can only persuade Kenyans through civic/voter education and other awareness campaigns to register as voters and to vote when the time comes.
If conducted well, voter registration confers legitimacy to the electoral process - the entire electoral process could be illegitimate if the registration system is flawed.
Voter registration is the most central and most expensive aspect of the electoral process. If you are not registered as a voter, you cannot vote or be elected. Expenses that come with voter education include the type of system used to register voters (biometric voter registration requiring imported equipment and software because we cannot trust our own); and temporary staff.
Our social, economic and demographic characteristics also make the process very expensive.
Efforts to merge registration of births, deaths and persons (issuance of national ID cards) into one register have not been fruitful. One register would mean no registration drives for IEBC, saving the country billions of shillings. Coordination and consolidation of government registration processes is a political minefield.
Unsound mind
The continuous voter registration, including those in the Diaspora, is a key function of IEBC, though in practice the main drivers of voter registration are periodic and mostly closer to elections, referenda or by-elections.
Registration stops 60 days before a General Election, when the date of a by-election is declared and at the publication of the date for a referendum.
Kenyans qualify as voters when they turn 18 years and acquire a national ID card or have a valid passport. You have a right to vote but it is conditional: You must first register as a voter.
It is up to you to go out and register at the polling station where you will vote. You cannot be registered as a voter if you are bankrupt, have been found guilty of an election offence five years before the election and if a court of law has declared you to be of unsound mind.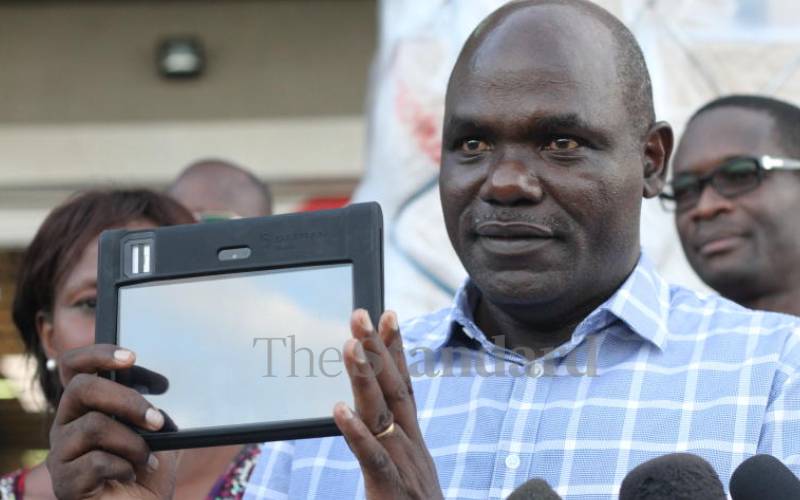 Registering as a voter is an important decision for you to make. You cannot vote or vie unless you are a registered voter. If others vote for a bad leader, you cannot do anything about it. Kenyans have a habit of not registering then they complain about bad leaders who have been elected by others.
When elected leaders make bad decisions that affect you negatively, you should not complain if you didn't vote. You should also not say "serikali saidia", especially if what you require can be done by your elected leaders.
Voters tend to vote in blocs and politicians are interested in such. If you have no vote, you are not useful to a politician seeking to be elected.
The regions with the most voters are more attractive to politicians. Mount Kenya region, which has more than five million registered voters, has become attractive to presidential aspirants.
The region will probably produce the deputy president and receive a lot more election promises . Their leaders have started a campaign dabbed "From 5 million voters to 10 million voters".
Leaders who want to influence national politics need large blocs of voters. If you have no numbers, you have no negotiating power. It is time for politicians to get off their comfort zones and get their people to register.
Clever politicians know that voter registration is the most important step in the electoral cycle, much more important than the election campaigns and the election itself.
There are millions of potential voters in Kenya. Many of them, especially the youth, lack ID cards. The voter registration period is the most important determinant of an election's outcome. We shall know who is likely to win the presidency when voter registration data is out.
Voter registration is also vulnerable to voter suppression and rigging.
As the late President Daniel Moi used to say, it is easier to steal maize from the shamba than to steal it from the granary, meaning an election can be stolen if eligible voters are not issued with ID cards or access to registration is restricted or intimidation and violence occurs, making voter registration impossible or leading to flight of voters from their homes.
Political leaders who trust the system and IEBC to register voters in large numbers in their regions should go out to verify this.
The writer is a democracy, governance and elections expert and works at South Eastern Kenya University.