Pandora leaks take political turn as allies and rivals dig in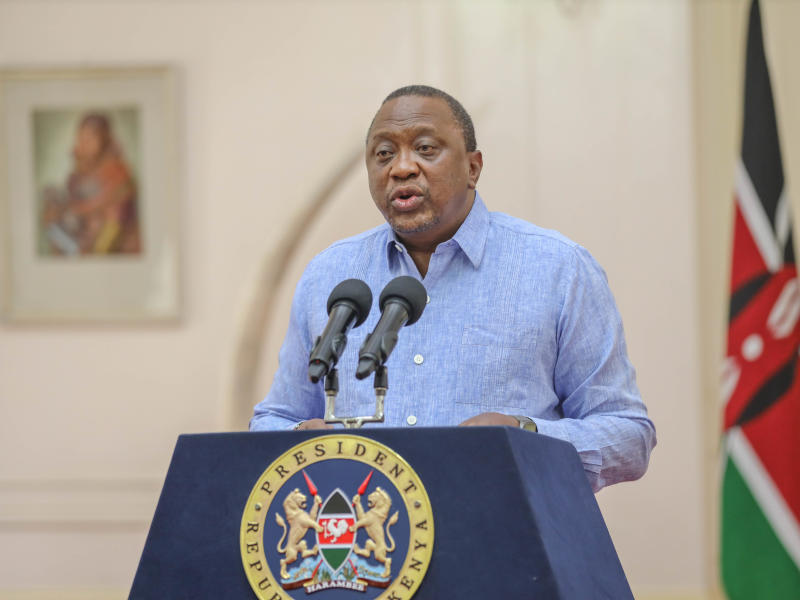 World leaders listed among global figures in a leak of documents about offshore finance have denied wrongdoing as the subject took a political turn in Kenya.
President Uhuru Kenyatta who appeared to downplay the global expose and neither refuted the same linking his family to 11 offshore firms and Sh3.3 billion promised to give a 'comprehensive response' upon his return from the Americas.
Uhuru who is in Barbados for the United Nations Conference on Trade and Development (UNCTAD) 15 before heading to the United Nations Security Council (UNSC) meeting in New York, as the October rotational president instead appeared to laud the report, indicating that it seeks to promote transparency in governance.
The leaks attached massive offshore assets to among others President Kenyatta, his brother Muhoho and mother, former First Lady Mama Ngina Kenyatta, that now raises questions on financial transparency.
The Head of State who addressed himself on the matter said: "That these reports will go a long way in enhancing the financial transparency and openness that we require in Kenya and around the globe. The movement of illicit funds, proceeds of crime and corruption thrive in an environment of secrecy and darkness."
His allies have come out to defend him and his family from any wrong doing but Deputy President William Ruto's supporters have gone on the offensive.
Uasin Gishu Woman Rep Gladys Boss without accusing the Kenyattas of any wrongdoing, said it was immoral.
"You cannot be leading a country that is suffering economically, when you are taking your wealth out of the country, especially when a lot of the wealth was made within this country. So the immorality of it is significant, it is so urgent that even Parliament must adjourn and discuss this," she said.
The dump of more than 11.9 million records, amounting to about 2.94 terabytes of data, was five years after the leak known as the "Panama Papers" exposed how money was hidden by the wealthy in ways that law enforcement agencies could not detect.
The International Consortium of Investigative Journalists (ICIJ), a Washington-based network of reporters and media organisations, said the files are linked to about 35 current and former national leaders, and more than 330 politicians and public officials in 91 countries and territories.
Tax experts have said stashing money offshore was robbing Kenya of tax that could be otherwise used for development. James Karanja and Everlyn Muendo, a Policy Assistant at Tax Justice Network Africa (TJNA) said that while it is not illegal for the rich to bank in offshore tax havens, it was immoral. Ms Muendo explained that tax havens promoted capital flight from the continent and benefited destination countries at the expense of the country where the money was made.
"This is a matter of morality. It might not be illegal globally or locally per se but it is clearly immoral what is happening right now," she said during an interview on Spice Fm yesterday.
Mr Karanja said there wasn't always an underhand motive behind offshore accounts but they had been used for people to do a number of things.
"It is legitimate for a person to keep an account wherever they want to keep it and to do their business where they want to try to maximise their gains as much as possible. The problem is transparency," he said.
Muendo said the leak showed that there was a problem with the transparency systems and the checks and balances were inadequate if the unscrupulous activity becomes evident through leaks and whistleblowing.
"A system has been formulated which very deliberately wants to hide these wealthy individuals so that they can maximise and benefit from funds whether they get them legally or illegally," she said.
Countries with some of their citizens mentioned in the leak have said they will investigate the matter.