Tea, coffee change fortunes for ex-militia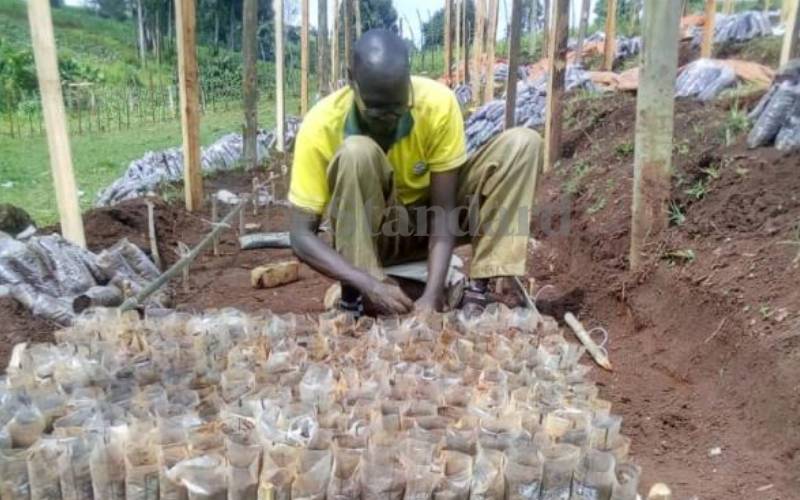 They hanged their boots and turned over a new leaf. Their blazing guns went silent, running battles with security agents ceased, and calm returned to the once volatile area.
For many, the Sabaot Land Defense Forces (SLDF) was a thorn in the flesh. They robbed families, raped women, maimed and committed criminal acts to residents of Mt Elgon region and the environs.
They were so feared that no one dare speak of them in public. There had ears everywhere and their retaliation was swift. Then the Government decided enough was enough and moved in. Those who survived the crackdown had to rethink their livelihoods.
Moses Kimtai Chemwotei, alias Kamaliza, is a reformed member of the militia who survived the Government operation and has since transformed to become a preacher. According to the 50-year-old father of six, the gang came into force after they felt cheated out of a land deal in Kopsiro. The Government had embarked on resettling the landless who lived in State-owned forests.
The State earmarked phase three of Chepkurkur farm for members of the community who lived in the forests.
However, the select land committee was accused of engaging in bribery and hoodwinking bonafide beneficiaries.
"The committee begun soliciting cash from potential beneficiaries, and those who managed to pay huge amounts of up to Sh100,000 were given land at the expense of the genuine beneficiaries," he claimed.
Chemwotei says those who felt cheated from the scheme begun grouping up, and that led to the rise of the militia whose objective was to fight for their land.
The resident of Chemwook village in Kopsiro, Bungoma County, says he sold his bull to pay the required processing fees, but ended up getting nothing in return.
"We were at pains, and at one point, my wife threatened to leave me with the children as she failed to understand how I sold my bull to buy the parcel of land and failed to get it. She felt cheated," said Chemwotei.
He points out that the Government destroyed their houses in the forests after allocating the land, and they had no place to go. This, he adds, placed them between a rock and a hard place.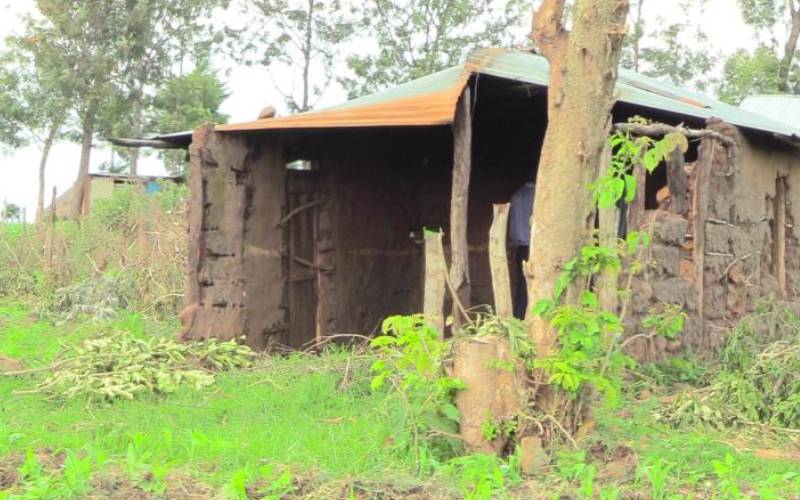 With no resources to push for their rights, the group decided to maim locals and force them to contribute something towards their kitty for them to acquire rifles for revenge.
"It did not matter who you were. We would demand that you contribute, failure to which we would attack you. We managed to raise close to one million shillings," said Chemwotei.
They then used the amount to acquire guns from neighbouring Uganda, and that is when life turned messy for the residents, who became victims of their sporadic attacks.
But collective efforts by the Government and non-state actors have yielded fruits as the reformed members of the militia and victims were introduced to new livelihoods.
"We have learnt a lot from prison. We should be fearful, humble and seek God's intervention instead of trying to apply force," he observes.
Chemwotei, who was convicted for ten years, returned home to find his wife married to another man.
Despite the unforeseen changes that stocked his life, his joy slowly returned after meeting Kimtai Chemos, who re-introduced him to coffee farming. It is a venture he had tried earlier, though on State-owned forest land.
Israel Mantey, a victim of the SLDF attacks who received two and a half acres from the Government resettlement initiative, lost an uncle and cousins.
While some of his kinsmen enrolled in the militia, others were maimed and killed by the same ruthless gang. He adds that a number of them were arrested and imprisoned.
But the father of six from the Kopsiro division notes that several youths were lured into the gang by some people who wanted to advance their political interests.
For Chemwotei, Mantey and others who faced the same fate, man must live. He thanks the State and non-state actors for their psycho-social support.
An idea to venture into coffee and tea has turned out to be noble for the reformed members of the militia and their victims.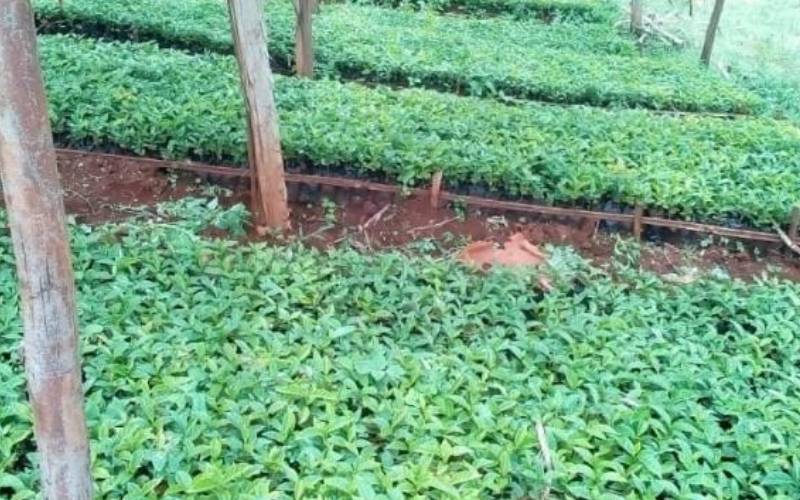 While Chemwotei has a coffee plantation that reeks of good fortunes, Mantey has 680 coffee seedlings from which he expects better returns.
He has since bought more acres and grown the cash crop, which he says has helped him cater for the school fees for his children.
"We have coffee factories near us, and hence the market is ready. Schools also accept our cards from the factories, from which they patiently wait for our payday," he notes.
The factories providing them markets include Kikai, Kutere, Toiywondet and Kapsokisio in Kapsokwony, among others.
This has been a big motivation, and more residents have also taken up the venture.
Under the Mt Elgon Tea and Coffee growers in Kapsokwony, an approximate 10,000 hectares have since been put under coffee with a membership of 300 farmers.
The venture has uplifted the standards of living for the residents who for years, nursed the wounds due to the havoc caused by the SLDF.
Mantey says, apart from the militia, other anti-social acts such as stock theft and burglary were a big menace to the areas, resulting in retarded growth.
However, all these remain a thing of the past as more residents venture into coffee and tea farming that has twisted their fortunes for the better.
The initiative has also empowered women and youth while reducing dependency levels, thus spurring economic growth in the area.