Multi-agency team to lead Kenya's war on organised crimes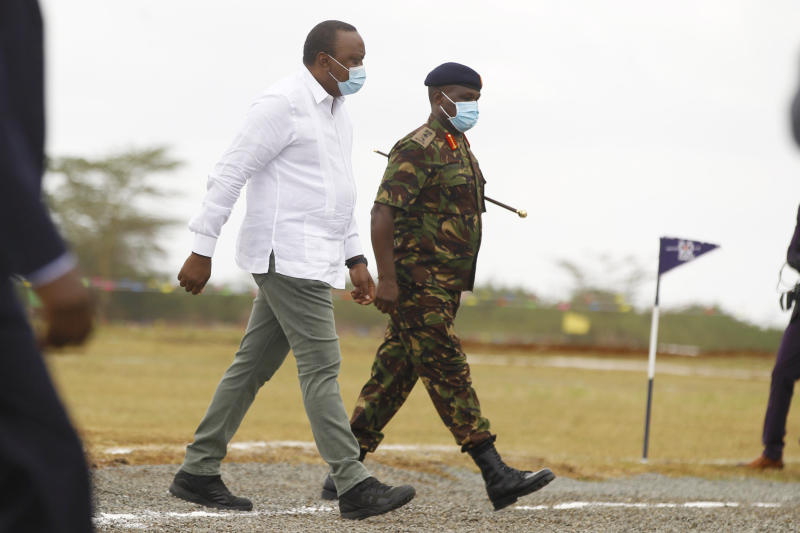 The upsurge in poaching, terrorism and human trafficking has forced Kenya's security agencies to change tact in fighting criminals.
Consequently, Kenya Defence Forces has started a training for military officers, Kenya Police, Kenya Wildlife Service, Kenya Coast Guard, Kenya Forest Service and National Youth Service.
By yesterday, a team of officers from the various agencies were engrossed in joint training at Kenya Navy Manda Base in Lamu. The training started on Wednesday and was launched by Chief of Defence Forces Gen Robert Kibochi.
Sources explained that the change of tact has been occasioned by emerging gaps arising from uncoordinated surveillance and operations by security agencies which created loopholes exploited by terrorists, poachers and human traffickers.
"The exercise is designed to respond to emerging security threats, which require the employment of whole-of-government approach in delivering comprehensive solutions to contemporary threats," explained the military in a statement signed by KDF Spokesperson Col Zipporah Kioko.
Though there has been a lull in piracy incidences, Al Shabaab militants continue to wreak havoc in Mandera, Garissa and Lamu. Security agents are also unable to tame human trafficking and poaching.
A senior official at Department of Defence said the multi-agency team will be equipped with necessary skills and tools to deal with these complex crimes.