Jomo guard's widow seeks Uhuru help to fight grabbers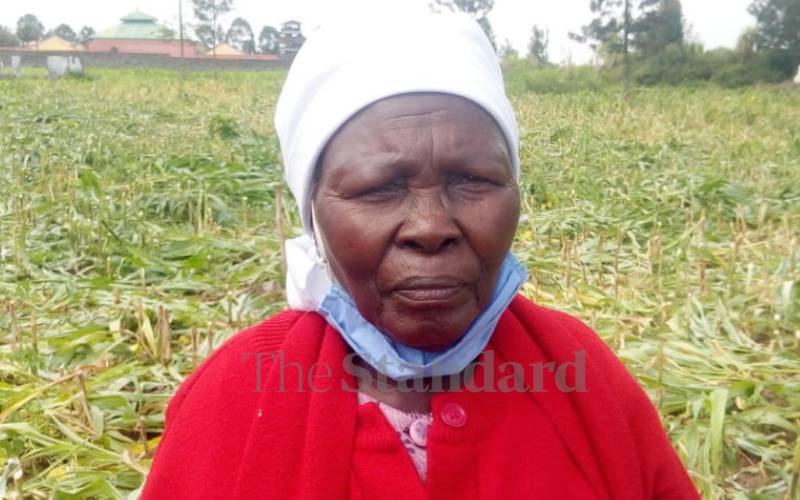 The family of founding President Jomo Kenyatta's guard-cum-driver has called for government help to deter land grabbers from evicting her.
Arthur Wanyoike's widow, Eunice Wambui, 82, has called on President Uhuru Kenyatta to intervene in the matter, saying her life was in danger after unknown persons destroyed her crops.
"My husband worked hard for this country and served in the founding president's security team. It is my humble prayer that his son, President Uhuru, comes to my rescue now," said Wambui.
Wambui, who lives in Engashura Farm in Bahati, said this week has been difficult for her as she fears imminent attacks from people who want to grab her land through intimidation.
"On Sunday night, a group of over 40 youth descended on my farm with machetes and cut down the maize crop on five-and-a-half acres which was yet to mature. I fear they may return any time," said Wambui.
Since then, Wambui said she has not been able to leave her home fearing that a private developer may harm her.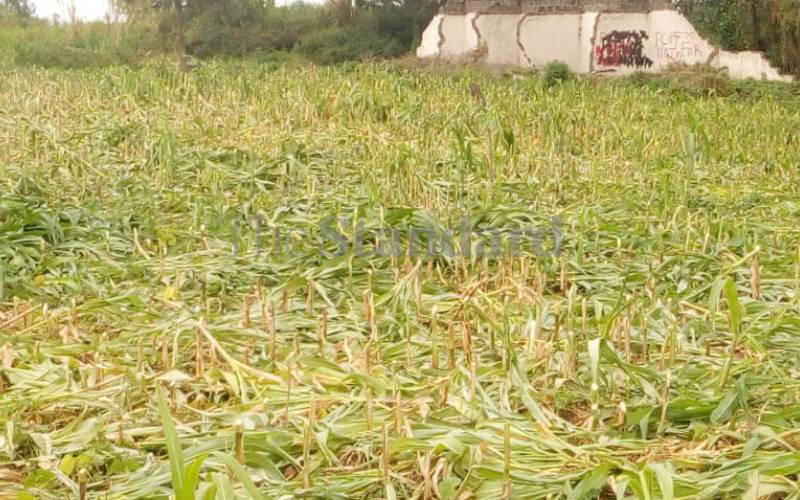 "The actions done by the person interested to disinherit me are inhuman. This is a loss of livelihood for me for the entire season since the planting season is over," said Wambui.
She explained that her late husband had been allocated the land as a shareholder of the Nakuru District Ex-Freedom Fighters Organisation (Ndeffo) land buying company, which acquired parcels in Bahati and Njoro sub-counties in the 1960s.
"Someone is out to take advantage of my advanced age. Since we settled here almost 50 years ago no one has ever laid claim to this land. I am the legitimate owner and won't bow out," she said.
Teresia Wanjiru, a neighbour, described the incident as inhuman, adding that private developers have been eyeing prime land in the area.
"Many original beneficiaries and members of Ndeffo are deceased. The poor families left behind are now battling with ruthless private developers who are well connected in government," said Wanjiru.
Ndeffo company secretary Charles Mbugua said they have mooted plans to fight for their members, alive or deceased.
"We call on the police to investigate Wambui's case even as we pursue complaints made by other beneficiaries on similar intimidation. The elderly members are being targeted more," said Mbugua.