Koome mourns Zambia's Mambilima as beacon of legal profession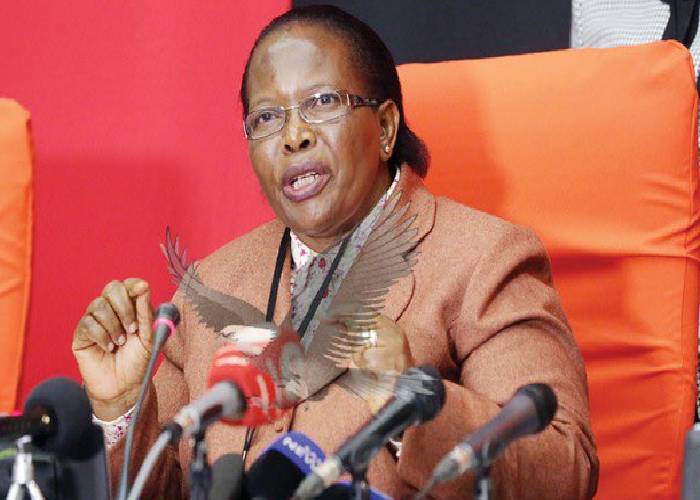 Chief Justice Martha Koome on Monday described her Zambian counterpart Irene Mambilima who died on June, 20 while on official duty in Egypt as a beacon in the legal profession.
In her message of condolences to her family and people of Zambia, Koome described Justice Mambilima as an accomplished jurist and a trailblazer in the legal profession.
We celebrated her appointment as Chief Justice in 2015 with nostalgia in recognition of her credentials as an accomplished jurist," said Koome.
She said the Kenyan Judiciary was privileged to work with Mambilima in various regional and international forums for judiciaries, adding that the late judge participated actively in the Commonwealth Judges and Magistrates Association.
"She was an ever-present voice in the CMJA meetings, World Bank forums on justice and the rule of law among many others," she said.
Koome said Justice Mambilima will be remembered fondly for her impact not only in her country but also in Africa and internationally.
"We experienced Justice Mambilima's leadership when she served as the deputy chairperson of the Southern Africa Chief Justice's Forum which the Kenya Judiciary is affiliated with," said Koome.
Koome also described the 69-year-old jurist as a mentor to many women and girls more so when she served an official and active member of the International Association of Women Judges.
Fell ill in Cairo
Mambilima had travelled to Cairo on June 10 for an official business but felt sick before succumbing on Sunday evening.
Mambilima was the first female Chief Justice Zambia from 2015 until her death.
She also served as Chairperson of the Electoral Commission of Zambia and presided over the 2006, 2011 presidential and parliamentary elections, and the January 2015 presidential by-election.
She was part of several election observer missions including in Liberia, Kenya, Mozambique and Seychelles.
Other past international assignments have included serving as Sessional Judge of the Supreme Court of The Gambia.
Mambilima sat on the International Board of the International Association of Women Judges (IAWJ) as a Director of the Africa Region.
She was also a member of several professional associations including the Zambia Association of Women Judges, the Editorial Board Council of Law Reporting, the Child Fund (Zambia), Women in Law Southern Africa, and the Council of the Institution of Advanced Legal Education.
Justice Mambilima's death comes on the fifth day of the 21 days of national mourning being observed by Zambians in honour of founding President Kenneth Kaunda who died last week.
Kaunda died on June 17 at the age of 97 in Zambia's at a military hospital in the capital, Lusaka where he was being treated for pneumonia.