The origin of the land mess at Embakasi company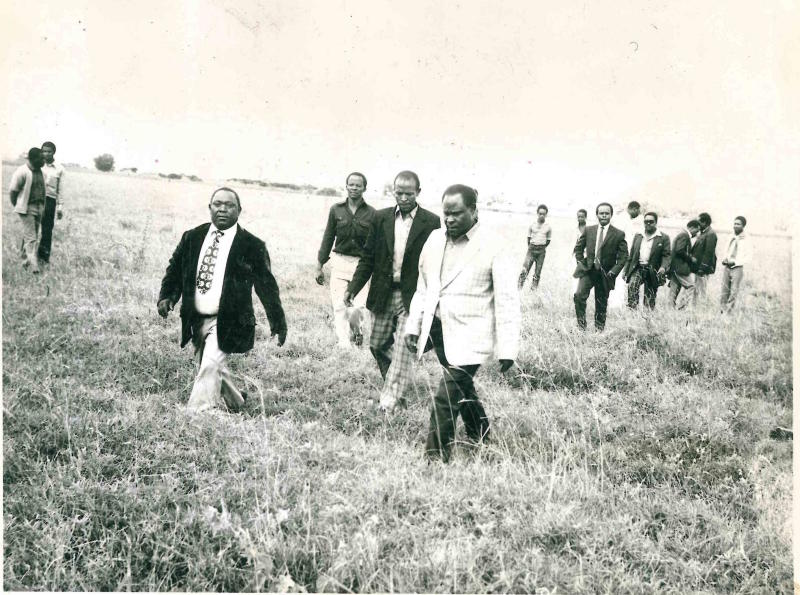 The history of Embakasi Ranching Company dates back to 1975, when it was started as an agricultural entity to boost food production.
A group of about 3,500 individuals from Kiambu and Murang'a came to Nairobi in search of greener pastures.
Thus Embakasi Ranching Company was born and registered with the founders becoming automatic shareholders.
The search for land took them to Njiru, where there were huge parcels, either abandoned or still owned by white settlers. The parcel they identified as ideal for farming was still in possession of a settler only known as Brigadier Wigon.
Wigon was not willing to let go of his 14,000 acres on which he was doing sisal farming and game hunting.
The shareholders approached then Embakasi MP Godfrey Muhuri Muchiri for help. Muhuri went to Njenga Karume, the influential official of the Gikuyu, Embu, Meru Association (GEMA), who had the ear of President Jomo Kenyatta.
Karume took the MP to the President and the matter was instantly settled through a phone call to Lands Minister Jackson Angaine. In return, Brigadier Wigon was to be compensated.
If shareholders of Embakasi Ranching Company thought State power had finally solved their land ownership dilemma; they were wrong. In fact, Jomo's intervention marked the beginning of their problems that linger on to date.
Capitalising on the President's patronage, Muhuri made himself chairman of Embakasi Ranching Company and gone was the farming idea.
He connived with some directors to sell the land belonging to shareholders who had been allocated between one acre and two-and-half acres, depending on their shares.
Idle parcels would be subdivided and sold to willing buyers without the consent or knowledge of shareholders. By then, most of the shareholders still lived in villages and occasionally went to Nairobi to check their land.
With demand for plots increasing, so was the appetite to sell more. And to succeed, provincial administrators, police officers, judicial and City Hall officials were roped into the land grabbing spree.
At the time of his death, Muhuri left behind a mess that his predecessors have been unable to clean up as a result of multiple allocations and swapping of plots.
Many investors hold onto documents but are not sure whether they are the genuine owners of those plots. Not even the government has been able to unshackle the mess.