Echoes: How Kolbio outpost has withstood the sands of time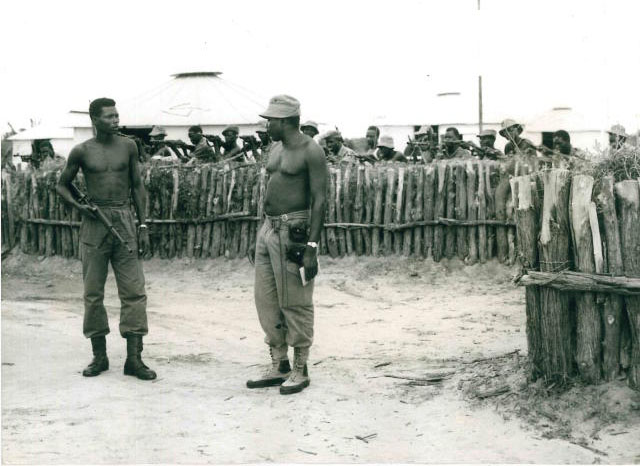 Kolbio outpost in Garissa has stood the sands of time
No bulletproof jackets, no helmets and no bunkers to hide in. Bare-chested with an iron will to survive, is how these brave souls conduct their drills in the scorching sun, under the full glare of their colleagues. Their resilience redefines patriotism and what it means to put one's life on the line for the love of their country.
These men are literally Kenya's last line of defence against insurgents who have no face or form. The setting of this drill is Kolbio, a police outpost that is approximately 680km from Nairobi by road. At the time this picture was taken in 1964, a heated war was raging between Kenya's military and Somali-backed rebels, then known as shifta who wanted to break away from Kenya and join its neighbour.
Kenya had just got its independence after declaring that no inch of soil would be ceded to Somalia. The new government also rejected demands from the residents of Northern Frontier District later as North Eastern Province to be given a chance for self-determination.
While other Kenyans were choosing their leaders during the first election as a free country, NFD as the region was called abstained. They had overwhelmingly voted during a referendum to become the fifth point in Somali's flag.
Kolbio in Garissa was one of the theatres of the raging war, as it was an easy target for insurgents, owing to its proximity to the Somali border. Six decades later, the insurgents have been vanquished, the region now firmly in Kenya. The Somali government, which once supplied arms to insurgents, is also in turmoil. It has been characterised by sickening bloodletting as Mogadishu is now the bedrock of the new face of terrorism, Al Shaabab.
The post has also remained a soft target. One of the most daring raids of the outpost, which had been turned into a Kenya Defence Forces base, was on January 27, 2017. According to intelligence reports, an estimated 550 terrorists attacked the base at night.
Their plan backfired as they found a reception party that annihilated an estimated 200 of the attackers. The battle of Kolbio has since been hailed by KDF as one of its most successful operations in defence of their motherland from terrorists.