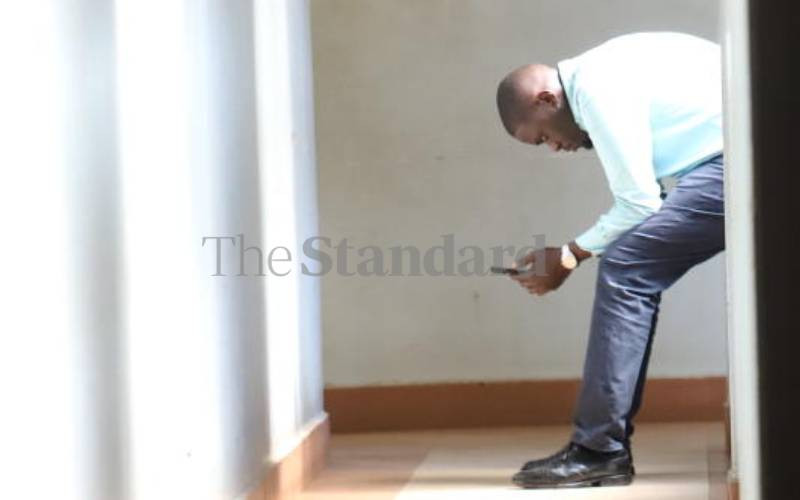 Nairobi Senator Johnson Sakaja's bid for governor hangs in the balance after the Commission for University Education(CUE) revoked his degree.
In a letter to the Independent Electoral and Boundaries Commission (IEBC) chairman Wafula Chebukati, CUE said it reached the decision after Uganda's Team University and Sakaja failed to produce necessary evidence.
CUE Chief Executive Mwenda Ntarangwi said by the time they concluded investigations, they had not received any evidence from Team University, National Commission for Higher Education (NCHE) or Sakaja.
"Based on these findings, the commission has come to the inescapable decision that the Bachelor of Science in Management (External) is ineligible for recognition. The commission notifies you (Chebukati) that the degree presented to your office for clearance by Sakaja stands revoked," said Ntarangwi.
In the letter, the commission explains to Chebukati why Sakaja's degree stands revoked. "Failure to submit evidence even the most basic evidence of study and the process of earning a degree inevitably renders the certificate submitted for recognition inefficient to prove that Sakaja studied either physically or through distance learning and that he holds an academic degree," states the letter in part.
CUE said the academic papers presented to Chebukati as degree certificates were of Bachelor of Science in Management (external), yet Team University at the time, was not accredited by NCHE to offer such a degree.
"Team University is accredited to offer Bachelor of Science in Management and not Bachelor of Science in Management (external). Further, the communication from NCHE communicated that Team University had confirmed that Sakaja had enrolled for a Bachelor of Science in Management. No reference was made to Bachelor of Science in Management (external)," the letter read.
The commission explains that Bachelor of Science in Management (external) is not Bachelor of Science in Management and that this contravenes various provisions and guidelines of the Universities standards and guidelines (2014).
"Academic programmes title shall adopt universal nomenclature for similar programmes and shall be short, concise and descriptive of its overall content."
CUE faulted Sakaja for declaring in 2017 when contesting for Senate seat that his only academic qualifications were from the University of Nairobi. "There was no declaration made pertaining to Team University, from which he now states that he had obtained a degree in 2016," said Ntaragngwi.
Ntarangwi told Chebukati that the University of Nairobi had since written to CUE that whereas Sakaja enrolled for Bachelor of Science in Actuarial Science in 2003, he did not complete his studies.
He said Sakaja had a chance to demonstrate that he went to Team University when CUE summoned him to produce evidence, among them academic transcripts, photograph in a graduation gown, names of lecturers and evidence of fees.
"He disregarded the opportunity to provide information and to excercise his right to be heard," said Ntarangwi.