Clash over Judicial Service Commission (JSC) chair position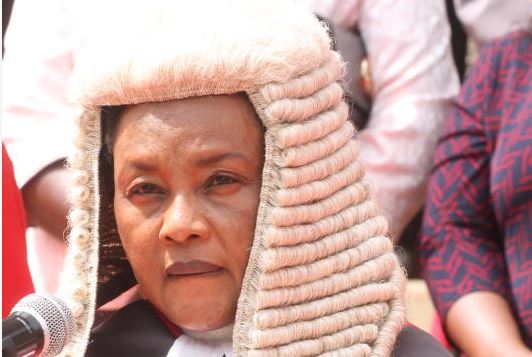 A row is brewing in the Judicial Service Commission (JSC) over who should serve as the chairperson.
A man has written to JSC arguing that acting Chief Justice Justice Philomena Mwilu should be the chair of the commission. Mwilu currently serves as a commissioner.
In a letter to the JSC dated March 30, Samuel Gateri Wanjiru, through his lawyer Kelvin Thuku, noted that the JSC website indicates that Prof Olive Mugenda is the vice-chair.
"Our client believes that there may be a deliberate ploy by the Commission to designate the interim vice chair to the chairperson, in the absence of the Chief Justice," reads the letter. Through the link https://www.jsc.go.ke/index.php/jsc-commissioners/# , Mugenda is listed as the vice chair/commissioner to the commission while Mwilu as commissioner and Ag Chief Justice.
However, in another link https://www.judiciary.go.ke/leadership/judicial-service-commission/ to the judiciary.go.ke website under the leadership tab, Mugenda is listed as a commissioner (public representative) to JSC while Mwilu as the Deputy Chief Justice and Vice President of the Supreme Court.
The letter references on Article 171(2) (a) of the Constitution of Kenya and Section 5(4) of the Judicial Service Act which state that the CJ is the chair to the JSC and in the absence of a CJ, the DCJ shall act as CJ for a period not exceeding six months.
Wanjiru argues that according to the constitutionally defined functions of CJ (who constitutionally is deputised by the DCJ), Mwilu ought to be the chairperson of the commission. "Take notice our client requests that you update the said information on your website within the next 72 hours from the time of receipt of this letter."