The jab that made Kidero discover he had Covid-19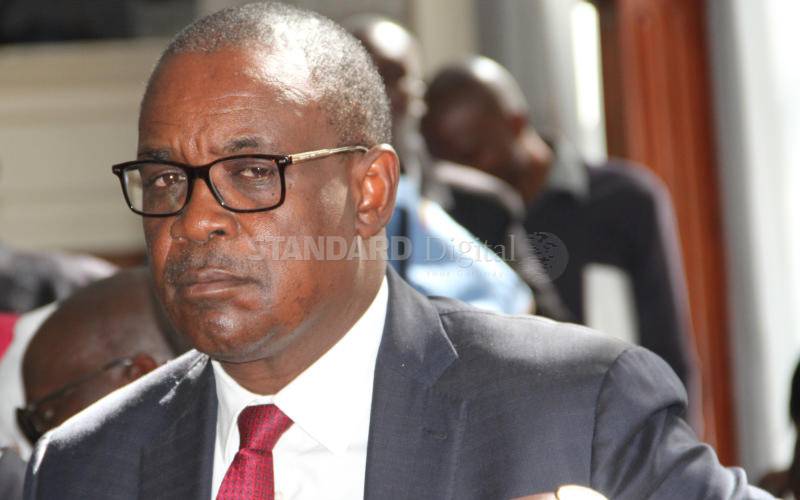 Former Nairobi Governor Evans Kidero has revealed that he tested positive for Covid-19.
In a Facebook post on Wednesday, Kidero explained that he took a test after reacting with "Covid-19 like" symptoms to the vaccination he received on March 29.
"Fellow Kenyans, I got vaccinated against Covid-19 last Monday (29/03/2021) which was followed by Covid-19 like reaction three days later," he wrote.
He said that his family got tested for the virus and apart from him, every member had a negative result.
"I am proceeding on total and complete isolation for the next two weeks," said Kidero.
The former governor advised those whom he has been in contact with to have themselves tested for Covid immediately.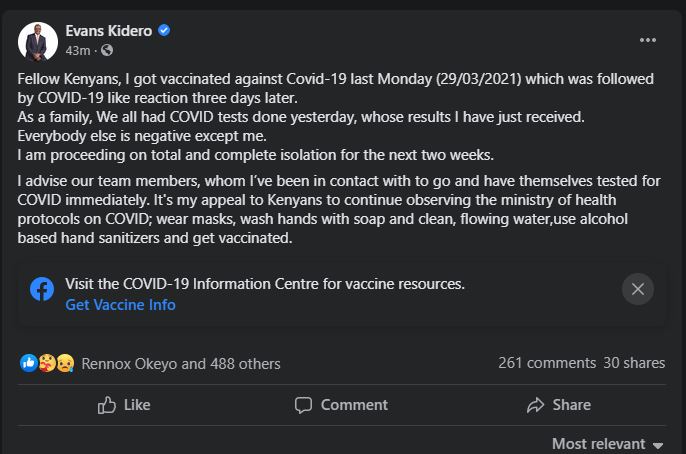 He also asked Kenyans to keep observing the containment measures issued by the Ministry of Health to help curb the spread of the virus.
"It's my appeal to Kenyans to continue observing the ministry of health protocols on Covid; wear masks, wash hands with soap and clean, flowing water, use alcohol-based hand sanitizers and get vaccinated," he concluded.