Distributor told to pay KBL Sh7.5m for empty bottles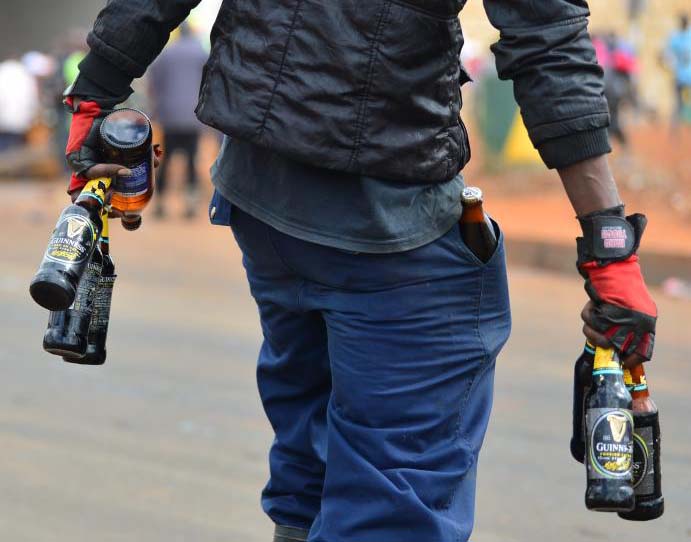 Roysambu Distributors Limited has been ordered to pay Kenya Breweries Limited (KBL) over Sh7.5 million, being the value of empty beer bottles that they failed to return.
Roysambu Distributors and Kenya Breweries Limited have been in court over the matter for 18 years.
Roysambu sued Kenya Breweries in a case filed in court on June 19, 2003 and amended in June 2005. The distributor was a stockist of KBL products, having been appointed through Kamahuha Limited.
Between 1999 and 2000, KBL operated a trade incentive programme dubbed "free beer issue", which was open to its staff and customers.
Under the programme, KBL would issue free beer vouchers marked "Liquid Only" to its staff and customers who would then presented them to the distributors or stockists for the physical supply of the beers indicated in the voucher.
The free beer programme was "liquid only", meaning that distributors and/or stockists were required to return the empty bottles.
Roysambu Distributors said in the case it honoured the vouchers by supplying beer worth Sh1,292,715, which formed part of its stock, and lost income by supplying 42,343 cases at a rate of Sh45 per case, thus making a loss of Sh1,905,435
The distributor's management said it wrote to KBL requesting it to credit them with the beers it had issued on account of the vouchers. Upon receiving the claim, KBL said it reconciled its accounts with those of the distributor and established that in April, May and June 2000, the distributor failed to return empty bottles.
KBL said that after the reconciliation, they established that Roysambu Distributor account had accrued a balance of Sh7,541,480, being the value of the unreturned empties.
Counterclaim
In June 2001, KBL terminated its contract with Roysambu Distributors and Kamahuha Limited for the supply of beer.
Roysambu Distributors wanted KBL to pay over Sh3 million for loss of business after the termination of the contract.
KBL filed a statement of defence and counterclaim in August 2013 and denied the claim by the distributor. It instead claimed the Sh7,541,481, which it said was the value of 9,923 cases of beer collected and empties not returned by Roysambu Distributors.
"I have gone through the schedule of Free Issue Vouchers processed between April and June 2000. Defendant (KBL) had stated that 9,923 cases of beer collected were expected to be returned with each case valued at Sh760, hence the defendant proved that the plaintiff owes it the sum of Sh7,541,480, the value of the unreturned cases," ruled Judge David Majanja.