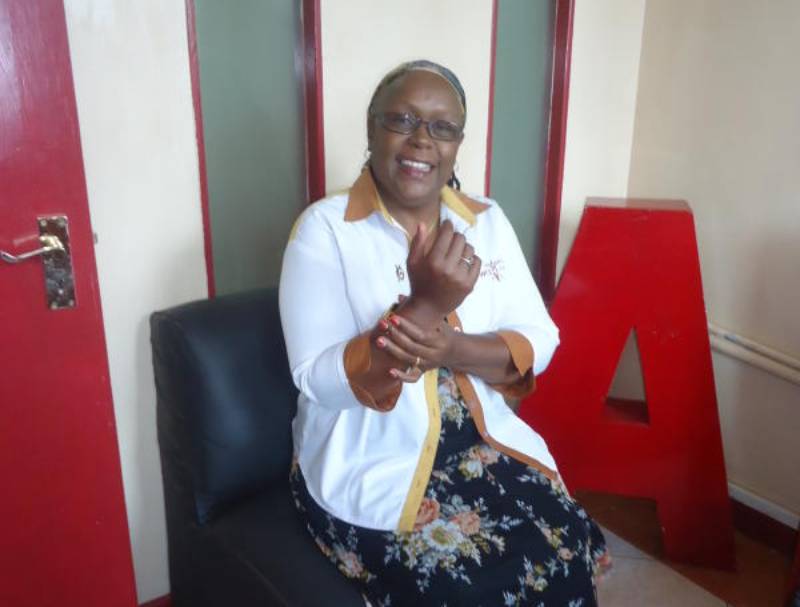 They flock in large numbers to Ushirika Centre in Limuru town. The dust and mud on their shoes a giveaway that they have come from far and wide. They are well dressed but there is a tendency to cover their faces.
As they trudge up the steps to the counselling centre, located on the second floor, there is little or no eye contact and their anxiety is palpable.
Their destination is announced on the wall 'ELEWA ULEVI'. It is the day of reckoning for many of these students who started down the slippery slope to addiction and are now seeking help.
The counsellor they are turning to is Susan Gitau, the centre's director. And Ms Gitau is alarmed by what she witnessed last year.
Read More
"Addiction worsened between the months of March and November when students were home. During the same period we recorded the highest number of substance abuse for recovery patients with a 50 per cent relapse rate. Some are currently in hospital or are outpatients," said Gitau.
She said she could not reach some of her patients because their phones were off or they had sold them to buy drugs to ease boredom and stress.
According to the director, some of the patients had been sober for six months and were able to use their National Hospital Insurance Fund cards and medical insurance to cover their treatment because addiction is now recognised as a mental health disease.
"Addiction is a brain disease and is treatable, with successful recovery dependent on the extent of the damage," she said. "But most patients do not have insurance and therefore have no access to help because rehabilitation is expensive."
Gitau said of greater concern is the rate at which children are abusing drugs.
"Students tested at counselling centres in Limuru, Kiambu and Chuka showed a serious upsurge in marijuana use at 80 per cent. Alcohol abuse came a close second due to the myth that it kills the Covid-19 virus. The users range from seven-year-olds to university students."
The director told The Standard that a new approach is needed to address the drugs menace. "When schools closed, we received a lot of phone calls from parents who did not know what to do with their children seeking advice and inviting us for group family sessions."
Schools are having it rough dealing with students' withdrawal symptoms, said Gitau, adding that these can take the form of confusion, hallucination, aggression, lack of concentration, withdrawal, depression, chills and fever, lack of appetite and suicidal thoughts.
Imaginary voices
Then there are learners who may be labelled 'demon-possessed' because of hearing imaginary voices.
"You can imagine a student with chills and fever during this Corona time and the panic it would cause. Lack of appetite can easily be dismissed as pride due to eating good food at home. Even users who don't show signs could still sneak items to school," said Gitau.
She continued: "We now have marijuana juice, chapatis, cookies, KDF, ngumu, kachumbari, soup and chai. Students showing all the symptoms of drug use will confess to never having smoked but a huge number will test positive."
Some schools have now taken the step of requiring students to undergo drug testing. The centre has equipment for testing urine and saliva samples, and it can give the results of 12 prohibited substances in about 10 minutes.
Gitau said they first conduct pre-counseling so that the teenagers can open up about their drug use. When they buy into the exercise, then they don't resort to dodgy measures like carrying urine samples from their drug-free friends to pass off as their own.
"You will find some defending the use of marijuana due to myths that it cures cancer and Covid-19, or that it makes one sharp in class. But the good thing with teens is that they listen and are eager to find out the truth about its ill-effects," Gitau said.
There are many reasons the youth start using drugs, said the director. Most have been abused and rejected, their parents are too controlling and do not grant them freedom, or they have suffered the trauma of separation.
"Teens want to be teens, listen to music, play games, dress up, eat and walk with friend. When they feel controlled, they seek other ways out and substance abuse is one."
The assumption that only boys abuse drugs is wrong. Gitau said many girls drink alcohol and smoke cigarettes and bhang. The other substances are viewed as 'ungirlie' and used less often.
Gitau said teachers have to come up with novel approaches to deal with a generation of students that is exposed to more temptations than any other time in the past.
"When the boys and girls reported to school, teachers reported signs of extreme untidiness, laziness, incomplete homework, low self-esteem, red eyes, rudeness, memory lapses, blackouts, moodiness, fatigue, restlessness, agitation, nausea, vomiting, retching, sweating, chronic coughs, drooping eyelids, and stained nails or finger tips.
"Others have needle marks, dark circles under the eyes, blank expressions on their faces, pathological jealousy and lies, headaches and migraines, weight issues and refusing to eat. These are signs of substance abuse and a cry for help just like teen pregnancy. Please get them help," she said.
Pimping virgins
Gitau also warned that the closure of schools led to a rise in defilement cases.
"There is a very worrying syndicate where a few rich women are pimping virgins for sex, drugs and money. Girls as young as 13 to 16 years just disappear from home for months and when they are found by their families, they have been deflowered and become addicts on the promise of a good life."
The counsellor urged parents to be on the lookout for signs their children are abusing drugs. Some of the evidence, she said, include finding banana leaves or miraa twigs, unpleasant smells, burnt tissues and rolled paper, lighters, ashtrays, bottles of decongestant, needles and syringes, strange seeds, leafs and plants, and tattoos or necklaces of the marijuana leaf.
"Parents have more time at home, and there was abuse that happened under the family setup where older members introduced substances to their siblings, or the bars were relocated to the sitting room or within the compound," she said.
Gitau said her busiest time last year was counselling families, adding that addicts included people from all walks of life; from the poor to bank managers, teachers and wealthy business men and women.
"There is a swell in addiction. Addiction has no class, age or status; once you allow yourself to take a substance, you have no control over it. It will control you to the detriment of those around you and to your mental downfall. Some teens naively look for a temporary euphoria but forget about the changes that come shortly thereafter."
Gitau said they are grappling with the challenge of not having an all-male or female rehabilitation centre.
"We have a big number of retirees who are addicts, people with disabilities, closet drinkers, and addicts with trauma due to gender-based violence who need special programmes."