Covid-19: Nairobi assembly mulls closure over surge in infections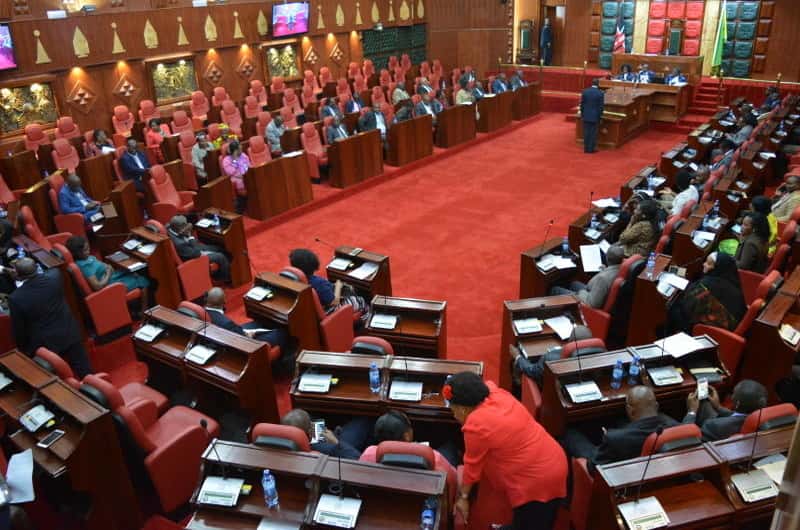 The Nairobi County Assembly leadership is considering closing down the assembly due to a surge of Covid-19 infections among MCAs.
Assembly Majority Leader Abdi Guyo yesterday, revealed that close to 20 Ward reps could be positive with the virus and that the closure will prevent further spread
The Matopeni rep said requests to suspend physical plenary sittings had been floated by numerous MCAs and that the House Business Committee chaired by speaker Benson Mutura will deliberate on the matter.
"The House leadership is yet to discuss whether to close down but I can guarantee you that is the route we are going to take," Guyo said.
Minority Leader Michael Ogada said measures such as the reduction of the number of staff accessing the assembly precincts had already been implemented.
He also explained that the leadership had resolved that going forward, only a maximum of 10 people would be allowed into the chambers, with preference being given to the House leadership.
"We are yet to know the exact number of infected MCAs and staff because people are not opening up.
The best thing however is to take precautions and adhere to the Ministry of Health regulations," Ogada said.
Speaker Mutura however said closing the assembly will not solve the problem. "The proceedings are nowadays virtual. Even while out there, the MCAs are still at risk of contracting the virus. The best we can do is abide by the Ministry of Health guidelines" he said.
Committee sittings are also virtual save for critical ones