Why pneumonia remains biggest killer of children and the elderly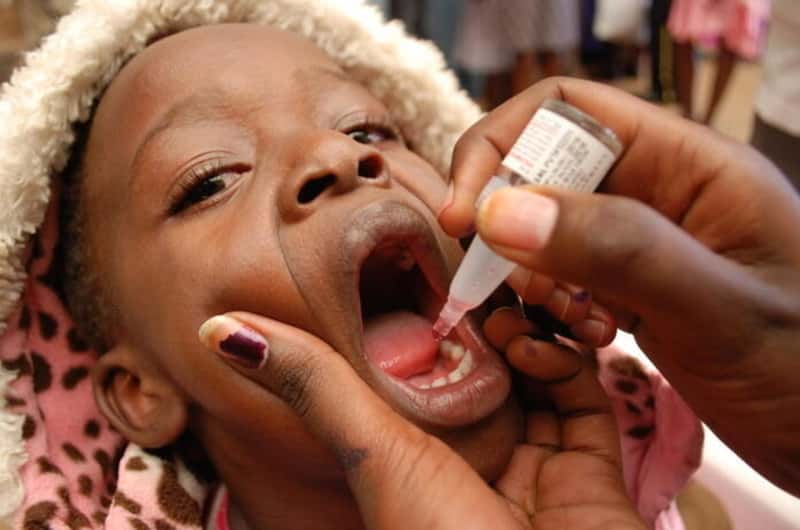 Resistance to drugs and poor health-seeking behaviours among populations are among factor stifling efforts to fight the disease.
Resistance to drugs is one of the main reasons pneumonia has remained a major challenge, especially among children under the age of five and those above 65.
A fact sheet the ministry of Health released yesterday as Kenya joined in the events to mark the World Pneumonia Day shows that cases of pneumonia in Kenya rose by 57,837, from 137,667, between January and March this year
The biggest challenge in addressing the disease that is over 100 years old is that over time, it has become resistant to the antibiotics, said Dr Andrew Owuor, a chest specialist at Kenyatta National Hospital.
At the same time, efforts by medical experts to tame the disease have been hampered by poor immunity among those at the greatest risk.
"The typical pneumonia is usually caused by a bacteria called pneumococcus. Children and adults above the age of 65 face many challenges because their immunity is normally low. Since the discovery of a vaccine, there has been a reduction in deaths from pneumonia. However, the disease continues to pose huge challenges to humanity because the bacteria has become resistant to some antibiotics used to treat them," Dr Owuor said.
The fact sheets also shows that lack of access to oxygen has complicated efforts to tackle the disease. Recent research by Unicef, Clinton Health Access Initiative, Save the Children and Murdoch Children's Research Institute shows pneumonia leaves about 4.2 million children in 124 low- and middle-income countries with critically low oxygen levels each year.
Unicef says oxygen needed to treat a child with severe pneumonia over three-four days can cost between Sh3,868 to Sh5,802, an amount most poor families can't afford.
Health Chief Administrative Secretary Mercy Mwangangi, who spoke in Kiambu County yesterday during celebrations to mark World Pneumonia Day, emphasised the need to recognize oxygen as essential in the treatment of pneumonia.
Dr Owuor said when patients present pneumonia-like symptoms, the first line of defence is to establish their oxygen level. If it is below the required levels, they are started on supplemental oxygen.
Other diseases that present similar symptoms have also made it hard to eradicate it as it comes with misdiagnosis.
The ministry also picked out poor health services seeking behaviour among populations as another major impediment in the fight against pneumonia.
"Fewer people seek care for acute respiratory infections, with most of the caregivers seeking treatment when it's already too late," the ministry's statement said.
Inequality, poverty and lack of access to health services contributions has also stifled efforts to eradicate the disease, according to the ministry.
In 2014, the Kenya Demographic Health Survey showed that poverty caused at least 57 deaths, per 1,000 live births, among the poor households compared with 47 deaths amongst the rich in 2014.
The statistics show that in 2018, pneumonia killed about 9,000 children under five, or one child per hour.
According to Dr Vita Christopher, the medical superintendent at Ikanga sub-county hospital in Kitui County, he attends to up to five elderly patients and between five to ten children presenting pneumonia-like symptoms every day, even though it varies with seasons.
"During rainy seasons, you will find that most of the patients visiting the hospital are suffering from respiratory diseases. Most of the diseases are viral infections, which thrive in cold seasons. Pneumonia falls into this category," Dr Christopher said.
The World Health Organisation says pneumonia remains the world's leading killer among children under five years, claiming 800,000 of them around the world each year or about 2,000 per day.
In Kenya, the Health Ministry statement said, the disease accounted for 15 per cent of all deaths among children in 2017.
Dr Owuor said most patients recover when treated in good time and emphasized on the need for the elderly to get vaccinated against the disease.