Kenya ranked bottom 10 in brands survey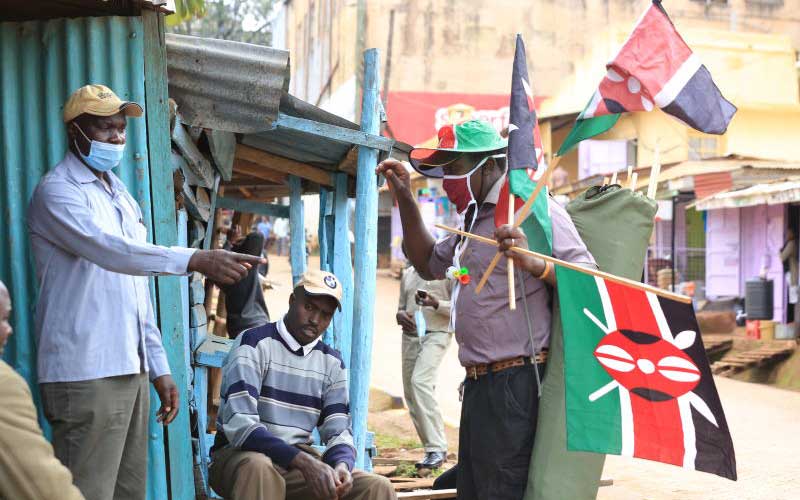 Kenya has a weak international image, a new study of some 50 countries released on October 30 has shown.
The Nation Brands Index survey – conducted by British political consultant Simon Anholt and market research company Ipsos – asked people how they viewed the countries across six classes.
The categories; people, governance, exports, tourism, investment and immigration and culture culminated into an average NBI score.
Kenya ranked position 47 out of the 50 due to low scores on the governance and immigration and investment categories. This, the survey said, was particularly due to perceptions of rights and fairness in its governance and being a good place to work and live.
The Kenyan brand's strength was on culture and tourism categories despite being bottom 10 in all the surveyed indices.
"The reputational strengths are driven by positive opinion about its excellence in sports and natural beauty," said the report.
The 20,019 respondents did not deem Kenya's image to be any better among its regional counterparts in the Middle East and Africa.
Kenya scored below the regional averages in all categories save for culture and people.
Germany topped the rankings as the country with the best brand image ahead of the United Kingdom, Canada, Japan and France.
Italy placed sixth and was followed by Switzerland, Australia, Sweden and the United States that sank to a record low tenth.
"The United Kingdom's ranking jumps from fourth to second place, and Australia advances from 10th to eighth place – a record high for both nations," said the report.
Germany – led by Chancellor Angela Merkel – is retaining the top spot for the fourth year running due to its "consistent strengths across multiple reputational categories, particularly: exports, immigration and investment, culture, and governance."
"Global citizens have positive feelings about buying German products, the employability of the German people, and the appeal of investing in German businesses, placing Germany first in all three categories for 2020," reads the report.
Anholt-Ipsos said 2020 was marked by an overall decline in perceptions on the power and appeal of each country's brand image and the top 10 were not spared of the overall negative sentiments.
According to Simon Anholt, this year's scores showed that country images are unlikely to be affected by domestic factors such as how they managed the coronavirus pandemic.
"Why not? Simply because the domestic affairs of most countries have little or no impact on the lives of people outside that country's own borders," Anholt said.
He went on: "What really does make a difference is the impact a country is perceived to have on the rest of humanity and the planet, whether positive or negative.
"And since a powerful and positive 'brand image' feeds directly into more tourism, more trade, more talent and more investment, such considerations should be right at the top of any government's economic planning."
The poll was conducted online in 20 panel countries from July 7 through August 31, 2020 with adults aged 18 or over.
Data are weighted to reflect key demographic characteristics including age, gender, and education of the 2019 online population in that country, the researchers said.
They added that race/ethnicity was used for sample balancing in the five countries.
Simon Anholt says, "The NBI is telling us yet again that if countries want to do well, they need to do good."