Police IG: Drunk drivers will take blood tests to check alcohol level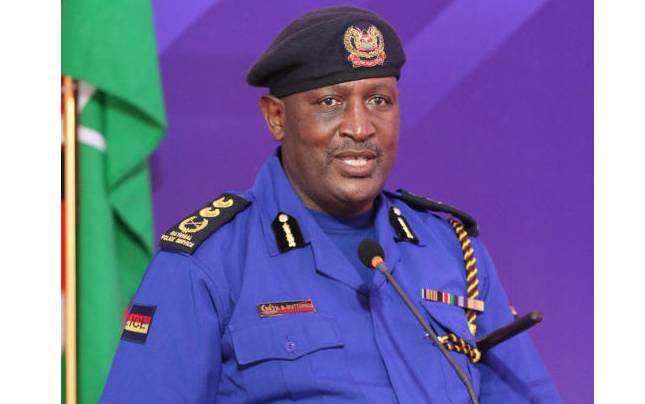 Drivers beware!
If you are arrested for drunk driving, you will be required to take a blood test in hospital to determine your alcohol level.
This new development was made public by the Inspector General of police Hilary Mutyambai during his weekly public engagement session on Twitter. Kenyans wanted to know how authorities will handle the rising cases of accidents caused by drunk drivers.
Mutyambai said the blood tests will be used as evidence in court and also to reduce Covid-19 exposure levels of traffic officers when interacting with motorists.
We lost 60 lives between 2nd and 4th October,2020. Let's work together and end the unnecessary loss of lives on our roads. #Slowdown #DontDrinkandDrive @NPSOfficial_KE @Ma3Route @InteriorKE pic.twitter.com/2fWtpWqWxx

October 9, 2020
Check on drunk driving
The IG said the Police will introduce random drunk driving checks on the roads especially highways and urban areas as a way of curbing the rising cases of road accidents.
"There will be random drunk-driving checks mainly because there has been a rise in the number of fatal accidents related to drunk-driving. The alcohol levels in the bloodstream will be determined by doctors in hospitals under strict Covid-19 rules," he said.
It is not however clear who will pay for the tests.
60 people died in three days
Mutyambai and the National Transport and Safety Authority (NTSA) Director-General George Njao announced a spike in road accidents. 60 people were killed in accidents dcaused by drunk driving between October 2 and 4.
This came in the wake of relaxed Covid-19 pandemic rules, which were meant to curb the spread of the disease. President Kenyatta extended curfew hours to 11pm including allowing the re-opening of bars and restaurants.
According to NTSA, between January and September 30, 2020, 2,689 people were killed in accidents as compared to 2,655 who died in 2019.
Some 971 pedestrians were killed between January and September in 2020 as compared to 1,030 in 2019. 342 passengers perished in 2020 as compared to 537 in 2019.
Some 774 motorcyclists have been killed in 2020 as compared to 534 in 2019 while 301 pillion passengers died this year as compared to 252 in 2019.
The agencies have been taking deliberate measures to curb the accidents on Kenyan roads.