Man seeks to drop his female identity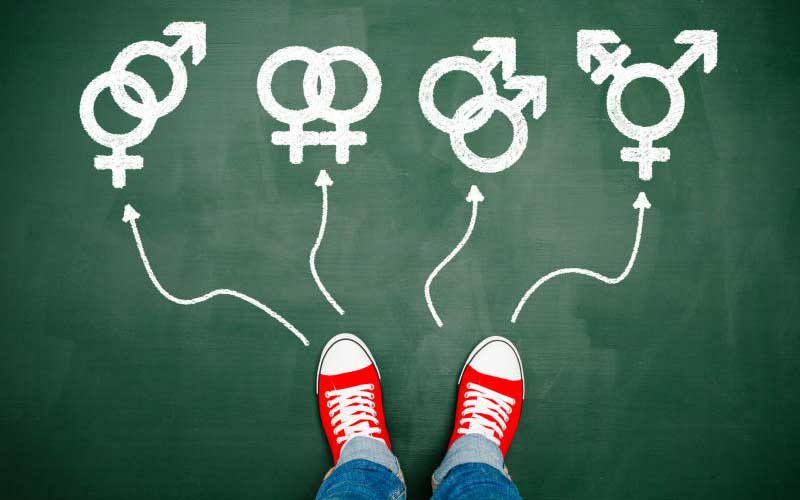 John Karanja Kariuki was born with ambiguous genitalia, but both the birth attendant and his parents believed he was a girl.
When he was born on November 27, 1993, he was given the name Dorcas Wangui Kariuki. His parents proceeded to raise him as a girl and all his school documents contain the female name.
Everyone around the 26-year old man treated him as a girl until sometime in 2011 when he started manifesting male characteristics such as broken voice and a bushy beard.
"The foregoing made the petitioner uncomfortable and subjected him to great ridicule. Especially from his classmates, who previously treated him as a girl," his lawyer John Chigiti explained.
He went to hospital a few years back and the doctor confirmed that he is a man. Court record reads that he underwent the first corrective surgery on February 8, 2013, and the second one was after a year.
Following the surgery, the then Wangui had to change his name to reflect the new identity. He chose the name John Karanja.
"A name is commonly a reflection of someone's gender in many African community settings and the same gives someone a sense of appreciation when he or she pronounces the same or is referred to by the other people in the society," Chigiti argued.
 According to his lawyer, the subject underwent counseling and wrote to the Registrar of Births on May 7, 2013, requesting that his birth certificate be changed to reflect his new identity.
Unfortunately for him, the Registrar rejected the plea and advised that the request could only be done with the Attorney General's authority.
The AG did not assist, he instead informed him to seek the services of an advocate as he could not get a new birth certificate without a court order.
He also requested Kenya National Examination Council (Knec) to change his name, but the agency also slammed its doors on him.
"In March 2013, after my corrective surgery, I visited Knec offices the first respondent herein requesting that the name on my Kenya Certificate of Primary Education (KCPE) certificate. Knec responded that informing me that its rules and regulations do not allow addition, change, or deletion of a name after an award of a certificate to a candidate," Karanja claimed.
Karanja's predicament is that he will continue being identified with the name given at birth while his physical features tell otherwise.
"I do not intend to use the name Dorcas Wangui as the same brings back the memories and trauma I have passed through," he says, adding that he cannot go back to school or get admitted to a boy's school with a female name.
 He wants the court to order the Registrar, Knec to change his name on the identification documents. Karanja is also seeking an order to force the Government to come up with regulations to have intersex children recognised as equal persons as those born either a male or female.
"Without the change of name, the petitioner will not be able to go on with his secondary school education simply because he cannot get admission to a boy's school with a certificate that connotes that he is female," his lawyer argued before Justice Weldon Korir.
"On the other hand, the petitioner cannot attend a girl's school simply because his physical features cannot allow him to do so."