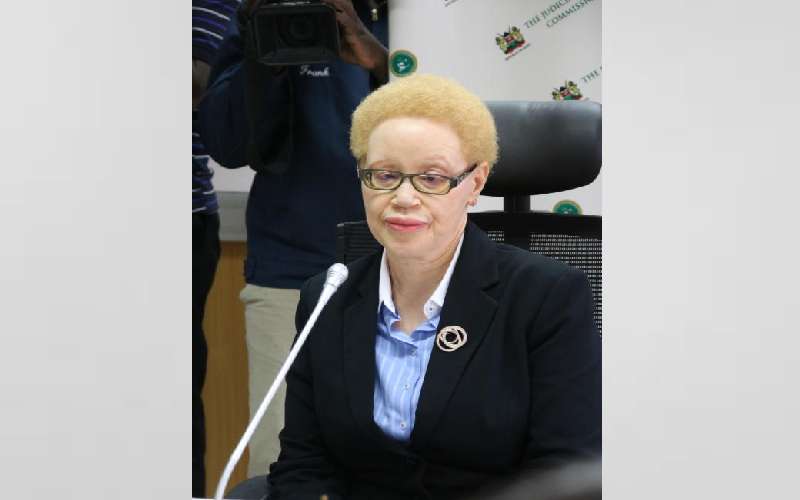 A drug trafficker has lost properties worth millions of shillings after a court-ordered that she surrenders them to the State for being proceeds of crime.
Lady Justice Mumbi Ngugi ordered Rose Monyani Musanda and her two proxies Thomas Odhiambo and Margaret Wambui to forfeit five Isuzu passenger buses valued at Sh25 million and Sh3.5 million cash in her accounts for being illegal wealth acquired through drug trafficking.
"The court is satisfied that her assets are proceeds from the illegitimate narcotics trade which she used to open a matatu business to disguise the sources of her funds. Having obtained the assets from proceeds of crime, they are liable for forfeiture to the State," ruled Ngugi.
Precedent setter
Read More
Her decision was a boost in the fight against drug trafficking and a warning to drug cartels that their wealth is at risk of being surrendered to the State as proceeds of crime.
It is also a precedent setter since it is the first time a drug dealer is being ordered to forfeit the illegal wealth to the State unlike in previous cases where the suspects were only charged with criminal offences and jailed if found guilty.
Justice Ngugi ruled that the order for forfeiture is not meant to enrich the State but to deprive the culprit of her ill-gotten wealth, and to ensure that people are deterred from joining the criminal gang of drug traffickers.
"It is meant to send a warning that criminals will be prevented from enjoying the proceeds of crime they commit and to stop them from committing further crimes. There is no way her explanation of selling second-hand clothes justifies the massive wealth," ruled Ngugi.
The suit against Musanda was filed by the Asset Recovery Agency (ARA) after she was arrested on June 14 2019 with 796 grammes of heroin and charged with the offence of trafficking in narcotic drugs.
According to ARA, they received information from investigating officers that Musanda had acquired massive wealth using proceeds from the illegitimate trade in narcotic drugs and registered some of the properties in the names of Odhiambo and Wambui to disguise the source of funds.
ARA claimed that their independent investigations revealed that the listed properties and cash in two bank accounts were proceeds of crime since Musanda had no other known source of income apart from drug trafficking.
To conceal her earnings from the illegal trade, ARA submitted that Musanda purchased the five-passenger bus vehicles which have been operating in different routes.
"She devised a complex criminal mechanism of acquiring, trafficking, distributing and selling narcotic drugs and registering the assets acquired from the illicit trade through her close relatives, associates and hired mules," said ARA.
Lawful basis
Justice Ngugi agreed with the submissions, ruling that the assets and cash in her account do not have a lawful basis since she did not demonstrate her legitimate source of income.
She added that Musanda's explanation that she bought the buses using bank loans could not be verified since she failed to produce in court any loan agreement or details of loan repayments.
"Having obtained the assets primarily from proceeds of crime but intermingled them with legitimate funds from the matatu business, the court is constrained to find that all her funds and assets are proceeds of crime and liable for forfeiture to the state," ruled Ngugi.