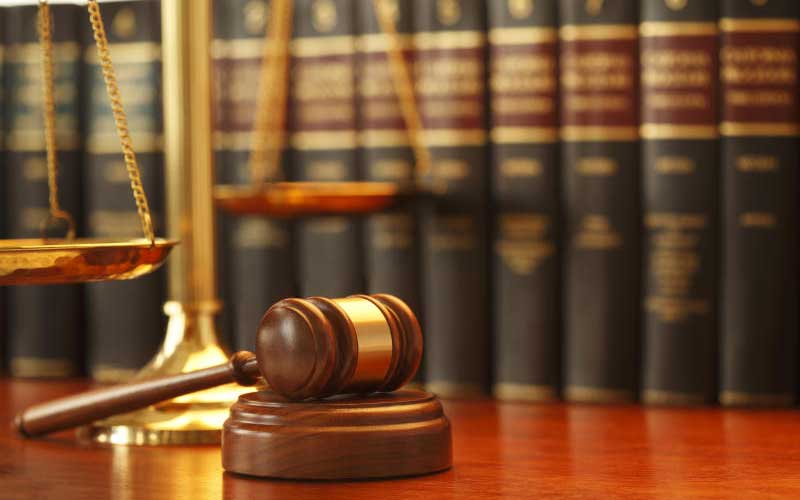 The Supreme Court has suspended a Sh1.7 billion graft case against former managers of the Geothermal Development Company (GDC).
A five-judge bench directed that an order by the Court of Appeal reinstating the graft case against former GDC Managing Director Silas Simiyu and company secretary Praxidis Saisi should be put on hold until their appeal before the Supreme Court is heard and determined.
The Appeals court had given the Director of Public Prosecutions Noordin Haji a go-ahead to continue with the criminal case.
Simiyu and Saisi had been charged alongside members of the GDC tender committee. The seven are Nicholas Karume, Abraham Kipchirchir, Peter Ayodo, Godwin Mwagae, Caleb Indiatsi, Bruno Mugambi and Michael Maingi.
Read More
The two have challenged the decision by Court of Appeal Judges Mohamed Warsame, Asike Makhandia and Agnes Murgor who faulted High Court Judge George Odunga for quashing the charges against them.
Chief Justice David Maraga, his deputy Philomena Mwilu and Justices Mohamed Ibrahim, Smokin Wanjala and Isaack Lenaola heard the case.
According to the Appeals court judges, the question whether evidence gathered by the Ethics and Anti-Corruption Commission (EACC) against the nine was strong enough to support the charges was to be dealt with by the Chief Magistrate's Court and not the High Court. The judges ruled that Justice Odunga ought to have only considered the procedure through which the suspects were charged.
"In our view, the question of whether the evidence provided adequately supported the charges leveled against the first respondent (Saisi) falls squarely on the shoulders of the trial court and not in a judicial review proceeding," the judges ruled.
They added: "Ideally, for a criminal matter to warrant interference by the High Court, a bare reading of the statement of the facts of the case and the charge sheet without any elaborate argument should be sufficient to convince the court that it is a fit case for its interference at an intermediate stage due to apparent glaring injustice."
The GDC officials had been accused of inflating rig movement charges by over Sh28 million per rig, which totaled Sh1.7 billion.
According to the State, it should have cost taxpayers Sh15 million instead of the Sh42 million per rig that was charged by the firm.